I had subscribed to a new virtual Telco in Singapore – Zero 1's "1GB to Unlimited" mobile plan, and this is my review about it..!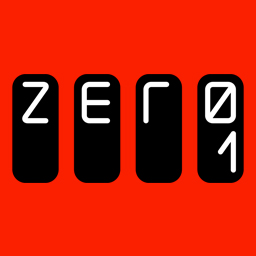 For a start, the "1GB to Unlimited" is a post-paid mobile plan, and for a limited period, its monthly basic subscription is just S$9.90 NETT (Yes! GST is inclusive), however, the promotional price of S$9.90 is only for 6 months, after that, it will be S$13.90 per month, which is pretty cheap!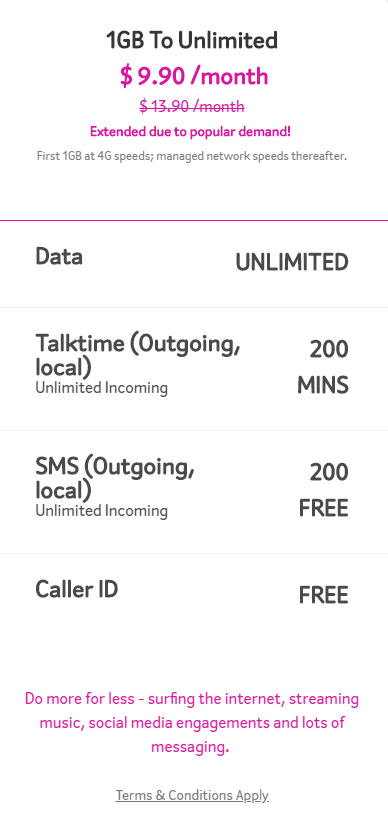 The plan also boast 200mins of Outgoing Calls (Free Incoming Calls), 200 SMS (Free Incoming SMS), and FREE Caller-ID service.

Not forgetting, the "1GB to Unlimited" plan has NO CONTRACT..!!! Yeah~
*Subscriber may terminate the plan with 1 month prior notice



Also for a limited time, the Registration Fee (including SIM card) of S$10.70 is waived, and no delivery charge at all !!!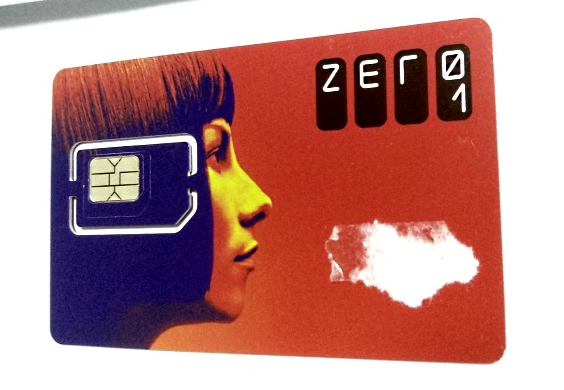 For the 1GB 4G data speed, nothing to comment, its FAST, about 20-22Mbps.

But after 1GB, the data speed will "throttle" down to about 980kbps (via FAST Internet Speed Test app), which to me is decent enough for normal internet surfing, Whatsapp and Facebook, etc.

The 'throttled" speed is even fast enough to watch YouTube videos and some Android Box's movie app too 🙂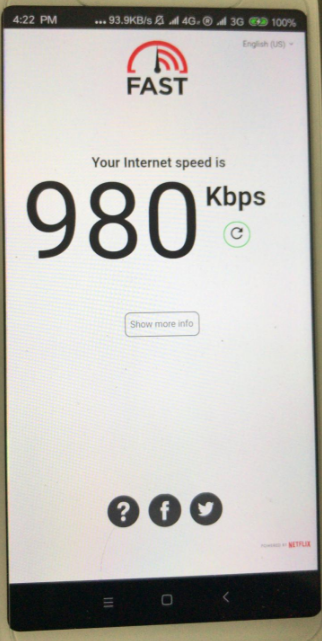 Overall, the service is GOOD, and very affordable, the throttle-down speed is acceptable for normal surfing and messaging usages, etc.

The billing system can only be charged to credit card, and will be deducted at the end of each bill cycle.

An e-Invoice will be sent to your registered email address too.

Of course, with such automated system.. finding someone over telephone for help is a challenge, but then again, you can always email them.. if you are not in a rush 🙂

I highly recommend this plan to all "BASIC" mobile users.. as it is by far the most reasonable and sensible plan currently in the Telco industry..