Fancy a "Pussy" Energy Drink?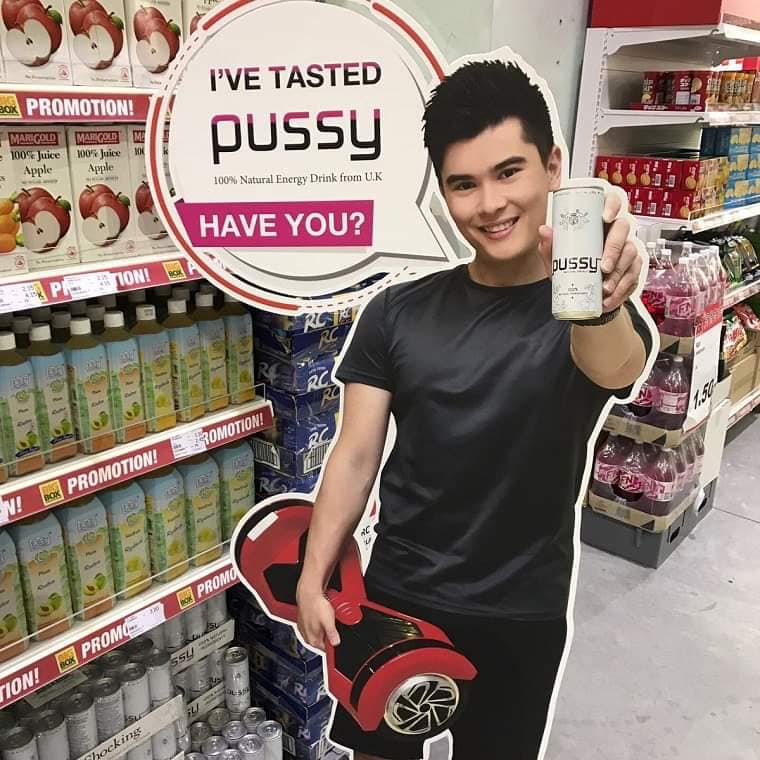 A U.K. based Company – "BevGroup" created a Pussy Drink with blend of natural ingredients known as "Pussy Natural Energy".

After 2 years spent seeking out the finest ingredients from around the World, and perfecting the recipe, Pussy Natural Energy was launched in the U.K. in 2007.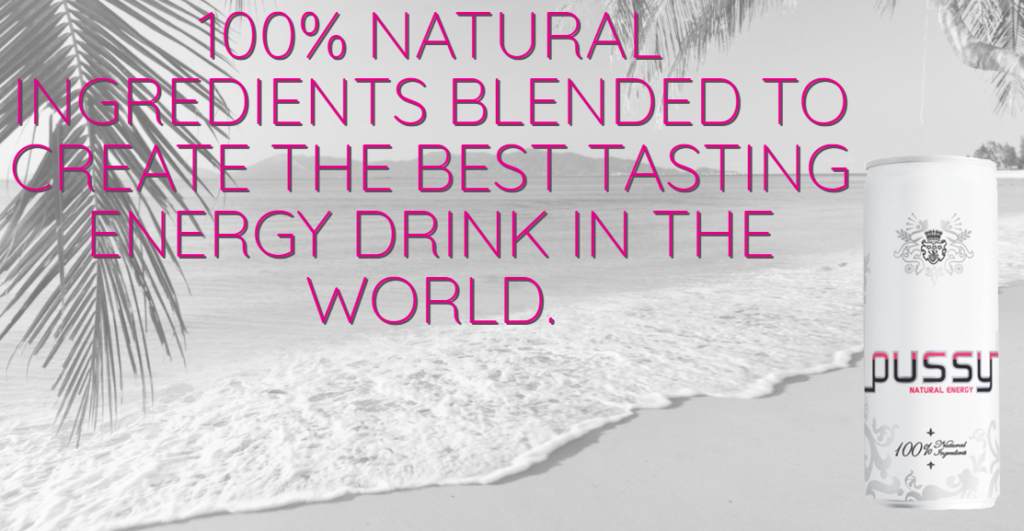 According to the Company official website, it stated in 2014, BevGroup decided to bring Pussy Natural Energy to the U.S.
BevGroup also state that they are committed to distributing high quality natural products in the U.S.
A marketing standie at supermarket is drawing a lot of "attention" 🙂
They also claimed, Pussy Natural Energy spent two years in development, to achieve a natural energy drink that tastes great. Made with only the finest ingredients sourced from around the globe.
—
– ORGANIC WHITE GRAPE JUICE FROM SPAIN
– LIME JUICE FROM BRAZILIAN LIMES
– LYCHEE AND GRANADILLA (PASSION FRUIT)
– SPARKLING WATER
– 5 BOTANICAL BLEND TO PROVIDE A RENEWING ENERGY:
—
Milk Thistle – A Mediterranean herb which protects and improves liver function. Famously used as a hangover remedy.
Guarana – Native to South America, and used for millennia by indigenous Amazonians for physical endurance, increased focus and memory.
Eleuthero – Also known as Siberian ginseng, eleuthero has antioxidant properties and has been used to naturally combat high blood pressure and as a general immune booster for thousands of years.
Sarsaparilla – Known to both cleanse the blood and provide enhanced strength, sarsaparilla has been used in drinks throughout history, including early natural root beers.
Schizandra– Native to China and used throughout Asia to protect the liver, enhance memory and combat depression.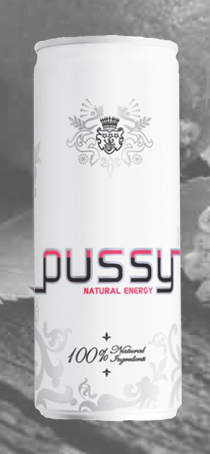 So are you ready to taste a can of "Pussy" soon?