There was a time when the local education system was more simplified. We get 6 years of primary education and graduate with PSLE.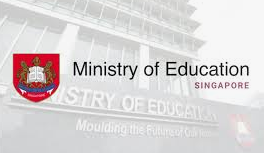 For those who fail, they retained and study for 7 or 8 years instead.
Those who pass and get better results in PSLE will go to Express Stream, and as the name implies an express route, or 4 years of secondary education to obtain 'O' levels.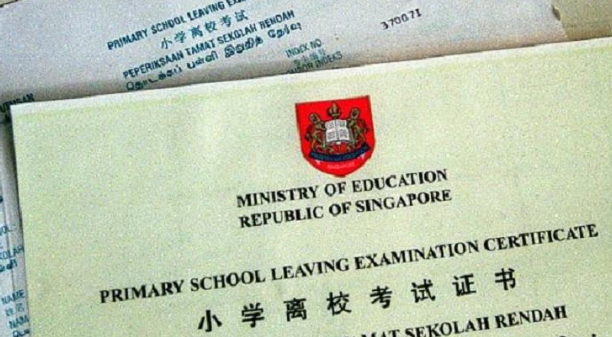 Those who did not perform as well go on to Normal Stream, and that will be a longer route of 5 years of secondary education which involves taking 'N' levels followed by 'O' levels. From there, students choose to attend junior collages, polytechnics or ITEs depending on their result. It was a fairly simple system to follow and understand.
In 1990s, we started with having streaming system for primary school.  This was just the start of the confusion and anxiety for parents as they try to understand the new education system.  Under this system, students are "streamed" as such, EM1 are the good students, EM2 the average or normal students, and lastly EM3 are the weaker or less than average student.  Partly because of this, we started seeing Kiasu parents or anxiously pressuring and pushing their kids in their studies to prevent their child being labeled as EM3 level, aka Stupid, Lousy, Cannot Make it.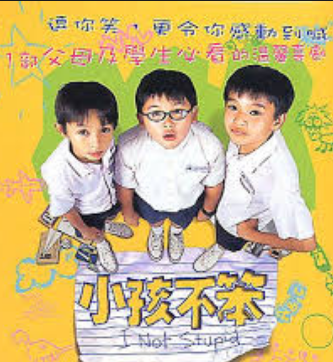 And just as parents are getting used to the system, we have now the so-called subject based banding system. Under this system which is designed to avoid the stress relating to having students being relegated, or "shamed" into being streamed into the lousy class, students are assessed at Primary 4. Those who did well may take subjects at the standard level while those having difficulty coping or not performing well will be recommended to take the subject at the foundation level. Effectively, this means that the kids are still streamed, but more subtly, without the shame of being grouped in a class for all below average students. Does this really eliminate stress for the kids?
Ultimately, those who takes 2 or more subjects are the foundation level will go on to Normal stream in Secondary schools. From there, a whole myriad of headache lies ahead for parents as there are now Express stream, Normal (Academic) stream, and Normal (Technical) stream for secondary level. The progression, options, and limitations that lay ahead for students in the different stream after secondary school is at a whole new level. And for the tertiary level, there is now PFP for progression into polytechnics, NITEC and Higher NITEC for ITEs, terms and different systems that make me appear as an idiot when my kids explain to me on the differences.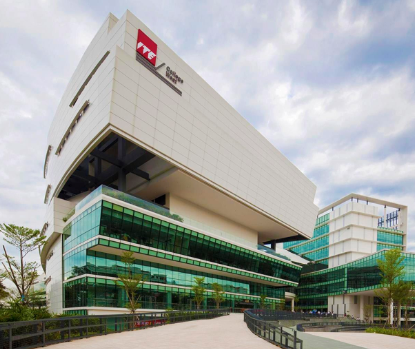 I seriously need a magnifying glass to navigate the arrows pointing here and there for the chart showing the education system obtained from MOE website.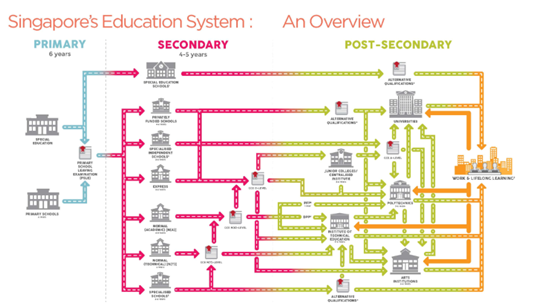 Before we forget, it has also been announced that Primary 1 and 2 students will no longer have tests and assessment and from 2020, Primary 3 and 5 students will also no longer have mid-year exam.
For those who watch K-dramas, you may as well relate to the plot for Sky Castle. Though it is fictional and exaggerated, and I am neither a doctor nor professor who stay in a castle with truckloads of money to burn, I can certainly relate to the stress, desperation, and great length that parents go to in order to get their kids into the elite school.
Alas, I am just a humble parent who wants my kid to have average result without me worrying and investing too much. Well, tuition fee is a killer these days!