For the ladies, I am sure most will know or has purchased some apparel from our local homegrown fashion retailer, The Editor's Market.  With six-retail stores spread all over Singapore, and its outlet interiors largely designed using natural materials such as marble, terrazzo, brass and wood, one gets to shop in comfort in its surprisingly spacious store. 

Its apparel are largely make up of simple, clean cut one-piece dress, rompers or separates that can easily match with the other clothes you have in your wardrobes.  Typically, the same piece will also be available in multiple color options to suit your preference.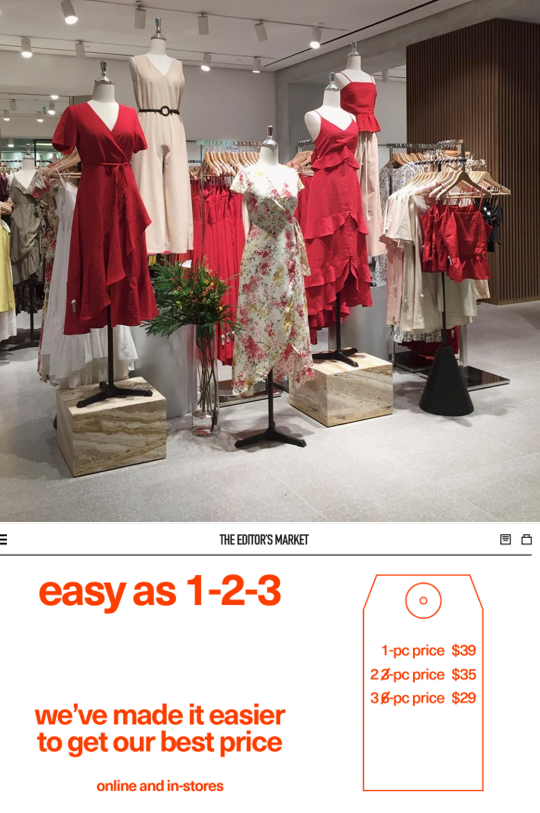 Most of its apparel is priced from $19 to $49, which makes it an affordable choice for most ladies.  The unique part about The Editor's Market is that it offers a tiered pricing system, that is the more you buy, the cheaper the item costs.  The system started off with a minimum purchase of 3 pieces to a maximum of 6 pieces.  Under the system, you get to purchase the item at a lower price if you buy a minimum of 3 pieces and the price get cheaper with each item you buy, up to a maximum of 6 pieces.  We do see some customers hanging around the cashier line to "bundle" up with other ladies to enjoy the discounted price.  Interestingly, it reminds of shopping in Bangkok, our favorite shopping paradise where you get to buy at wholesale price with minimum purchase of 3 pieces from the same store.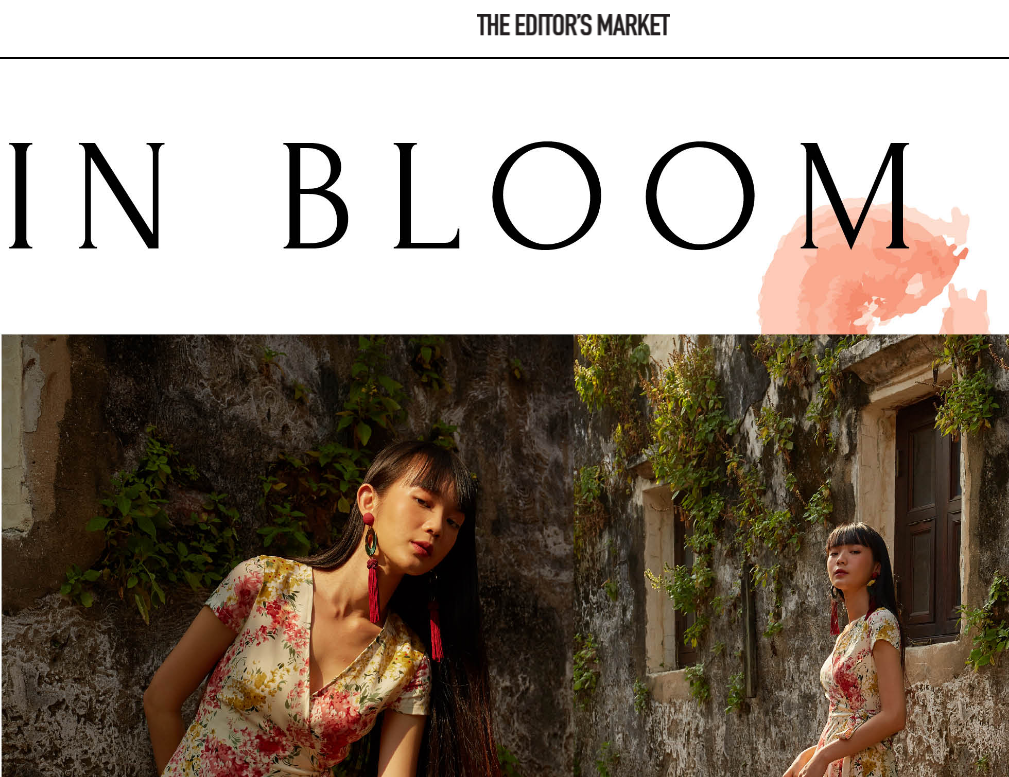 And guess what? The Editor's Market has revised their tier pricing system and now, one get to enjoy the discounted price from the 2nd piece onwards up to a maximum of 3 piece. This certainly makes more sense, as it can be so difficult to buy so many pieces at any one time. This would make it so much easier as you can just gather 3 friends to get an item each to enjoy the discounted price.
What's more?
For those who prefer doing their shopping online, they also offer free shipping with no minimum purchase requirement. If you purchase the item, you can also return the item if you are not satisfied with the purchase.
They also have a free membership program that allows you to earn and accumulate store credits, with a $10 store credit for every $200 spent.