Yeah, you heard it right, there is a start-up in Singapore – "Droplet.sg" that is selling "insurance" ( sort of ), for your PHV (Private Hire Vehicle) rides in Singapore, during raining days..!

HOW IT WORKS?
"Droplet" customer basically buy credits to cover the days where you think it might RAIN.. such as peak timings or holiday seasons, where sudden surge in fare may occur.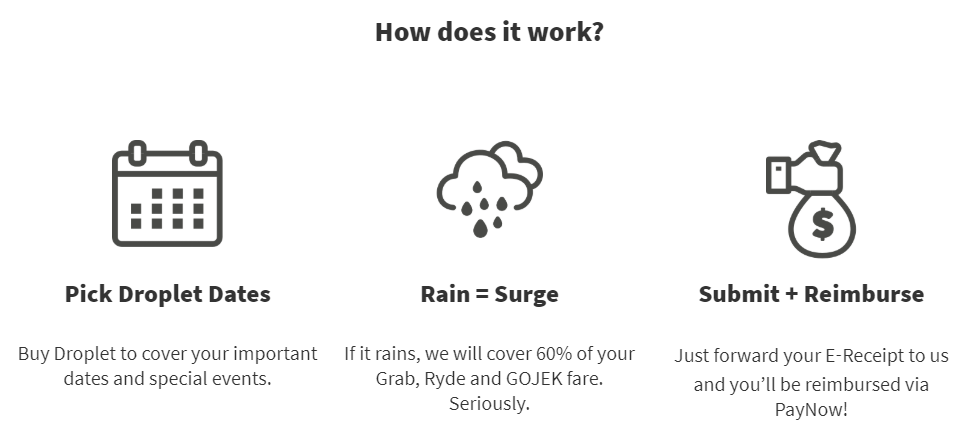 If you are "LUCKY" to spot the correct day and timing, and it really rains, just simply submit your e-receipt (either from Grab, Ryde or Go-Jek), and the Company will cover 60% of your fare!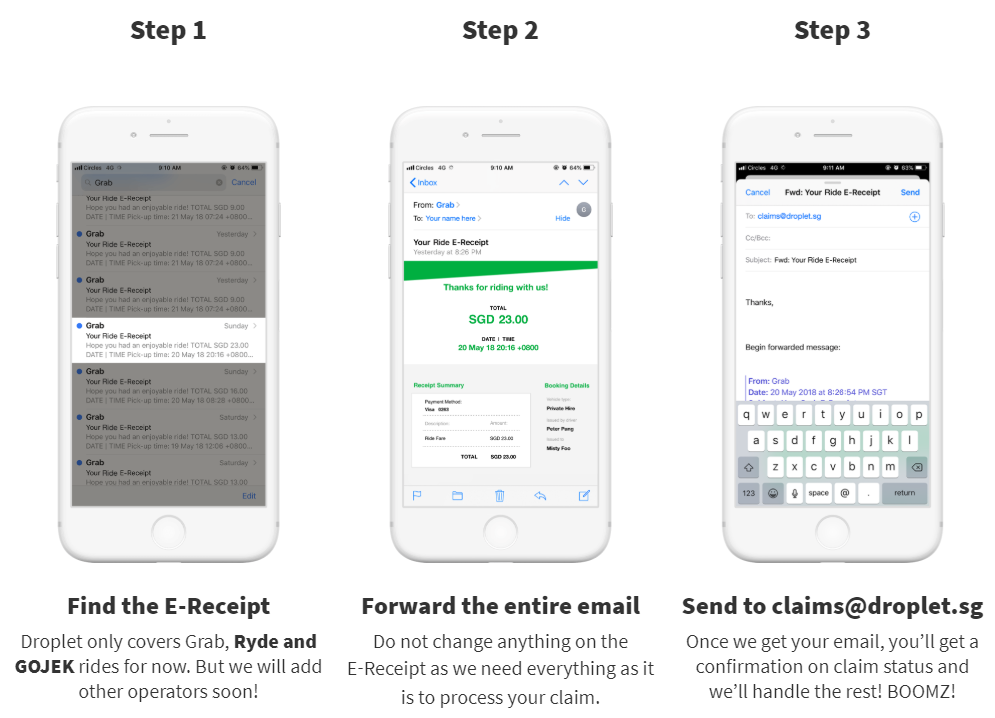 Sounds like a good idea for those who are always cautious about their transport spending, and very particular about fare surge!
For those interested, you may sign up at: https://www.droplet.sg