Complaint: $12 for 12 Gong Gong?
Are Singapore seafood becoming TOO EXPENSIVE nowadays?

A member of Singapore popular Facebook group – Complaint Singapore, posted a photograph showing that he paid $12 for a plate of boiled "Gong Gong" (or "dog conch" by the English).

On the plate, there are only 12 "small" pieces of "Gong Gong", which means it is $1 each! OMG~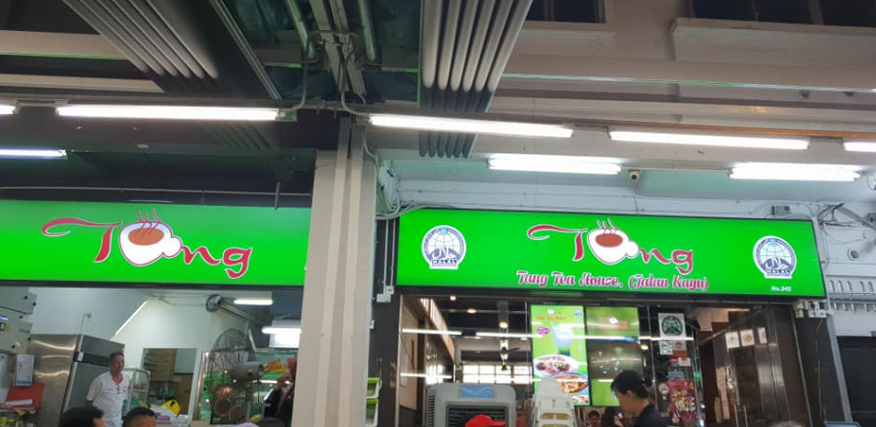 The photograph of the receipt summary clearly shows the price is "GongGong" is S$12 inclusive of GST.

The said HALAL restaurant is quite a reputable one in Jalan Kayu, and always crowded with lots of diners..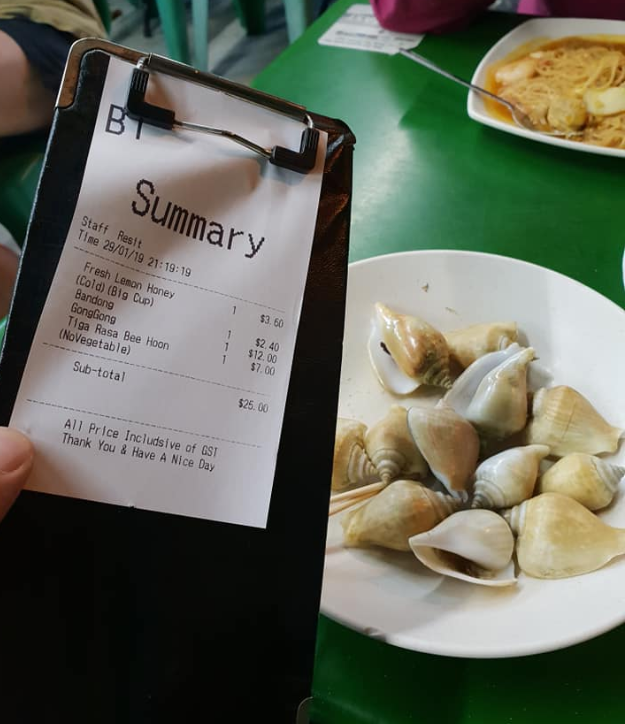 This is the original post from the said guy, in Complaint Singapore (Facebook group).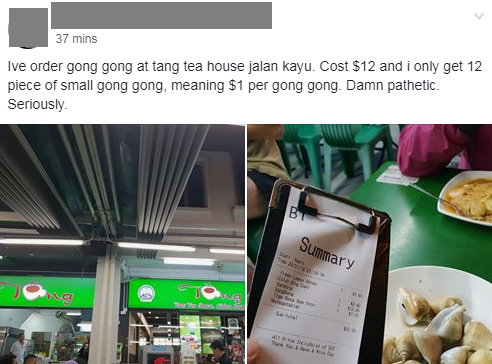 Some comments in regards to the post..

So is seafood getting more premium (even in coffeeshop-concept restaurant) and expensive in Singapore now?

Note: This article is a collaboration with Complaint Singapore (Facebook Group in Singapore), with expressed permission to publish. All identity of people who posted and commented are censored for privacy purposes.