Food Review: I Tried Soi 19 Thai Wanton Mee!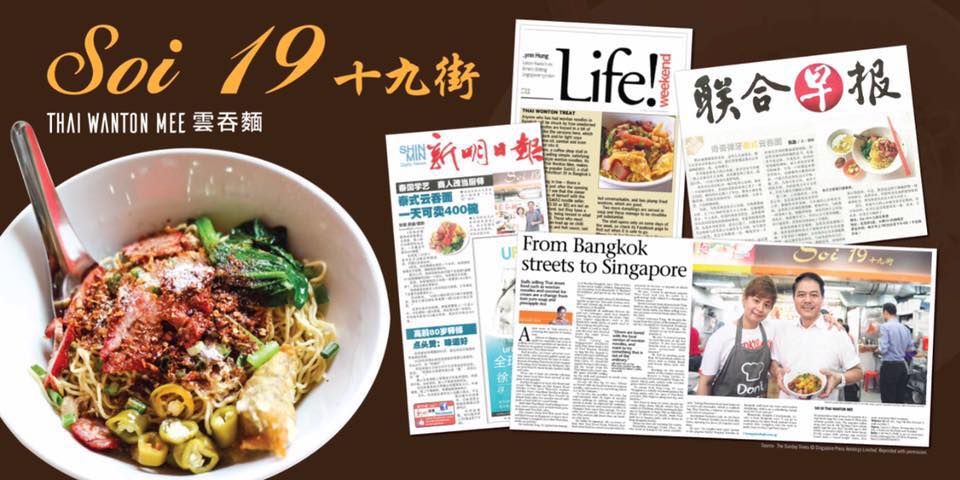 Recently, a lot of marketing and social media companies covered Soi 19 Thai Wanton Mee, to the extent that it's giving people the impression that the wanton mee is something out of this World~!

But is it for REAL ??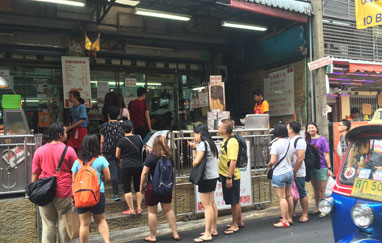 So this evening, I finally got an opportunity to try it for the first time, at their latest stall at Holland Village's 33HV, a down-to-earth coffeeshop, serving affordable beers & food, right beside the hustle and bustle of vehicles travelling and "interesting people" walking by 🙂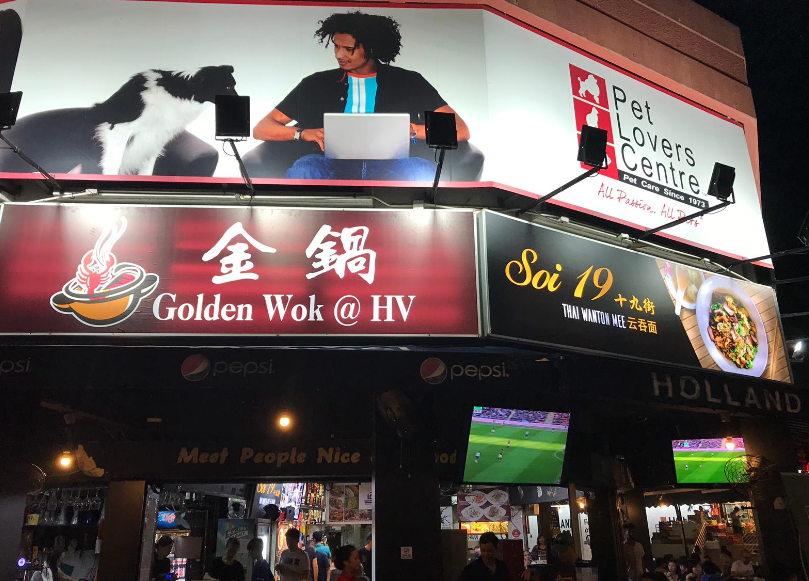 I ordered an ordinary bowl of Soi 19 Thai Wanton Mee, just to have the authentic feel of it, for S$5.50, which is quite expensive for a bowl of wanton mee (noodle) in Singapore, if you ask anyone..

They also have an "upsize" option at S$6.50 with about additional 10-15% more portion! (not really proportionate to the extra money paid)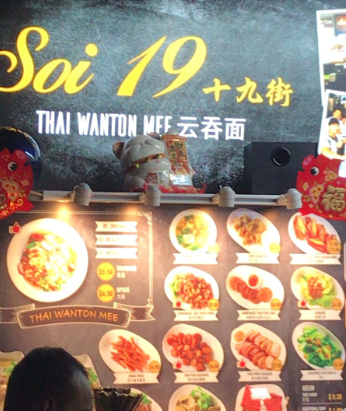 The stall also selling some add-ons, such as side dishes or snacks for the drinkers to munch on..
You got to order and pay first at the stall counter, and wait about 15-20 minutes, depending on the crowds or queue…

Finally, my order came after about 15 minutes 🙂 and oh ya, it's "self-service" – meaning you got to go to the stall to take your order yourself.

As there was no receipt given, the poor staff got to start making wild guesses to try to recall, which customer ordered what… faint~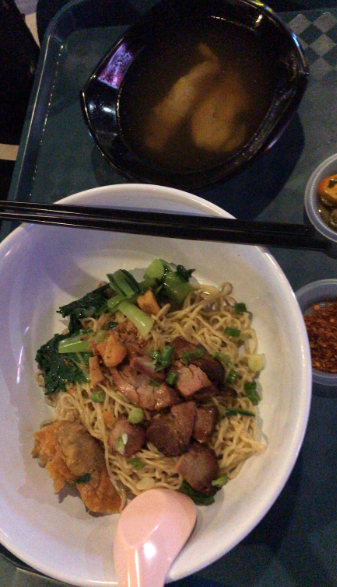 First of all, the portion is really SMALL! Seriously at S$5.50, at least give more noodle or vegetables.. as you can see the only big thing here, is the BOWL!

Other than a petite grab of cooked noodle, some char siew slices (roasted pork slice), 1 pathetic fried wanton, bits of fried pork oil and a miserable spread of cut vegetables.. (and 2 boiled wanton in another tiny bowl of favored soup), that's all.. for S$5.50 !
As you can see, just 1 grab with my chopsticks, and you can basically pick up the whole portion of the noodle, without loosing a sweat!
The noodle is really oily (taste like olive oil on pasta), and a bit springy as claimed.. the char siew is really so-so, just like those at our neighborhood chicken rice stall, which are selling a plate of char siew rice at S$2.50 to $3 for a large decent portion!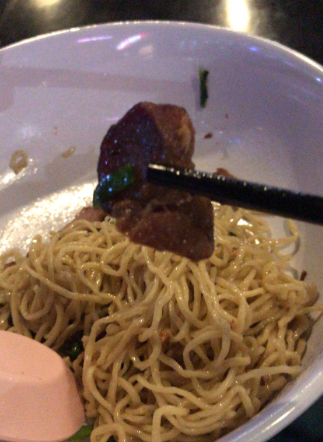 The boiled wanton (pack with minced meat) is very normal, and nothing worth mentioning about… zzz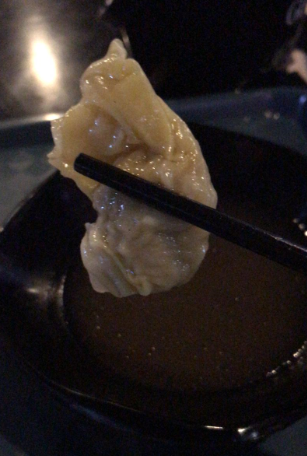 As the portion is really small, after about 5 mouthful, it's basically gone!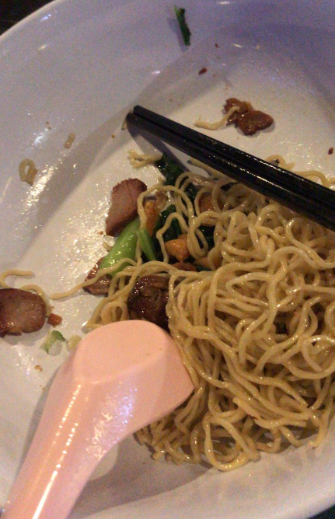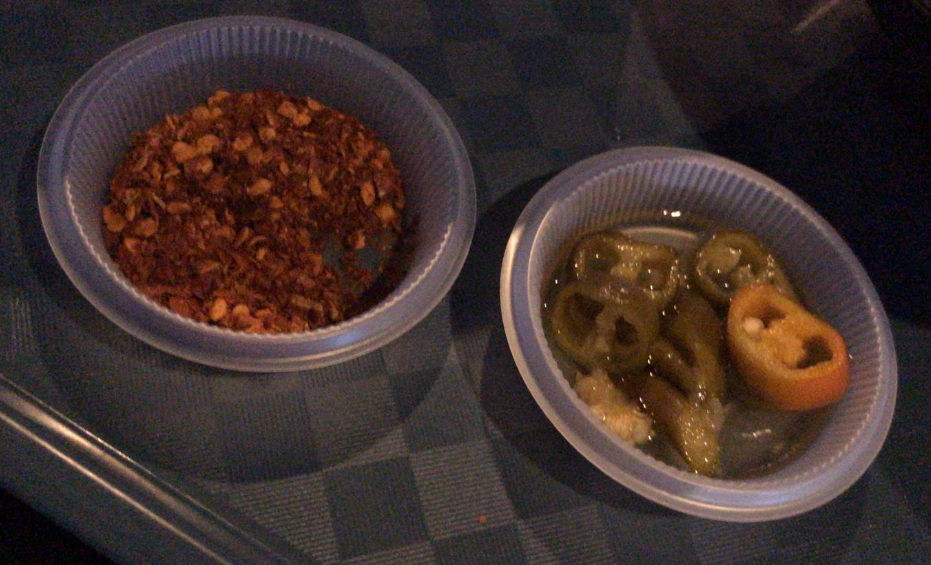 Overall, this wanton mee really taste nothing special and seriously "over-rated". Not only the portion is small, the price is way too expensive for such a simple dish, it is really a total rip-off for diners!

I really DO NOT recommend anyone eating it, unless you have no other options or you are just simply too RICH! (or cheated, like me, because of all the positive reviews about it)
Reviewed by the "Crazy Foodie"
| Score: ( 1 / 5 ) Stars |
Disclaimer: This is an independent review done by an individual without bias or any adverse opinion against the operator or establishment.