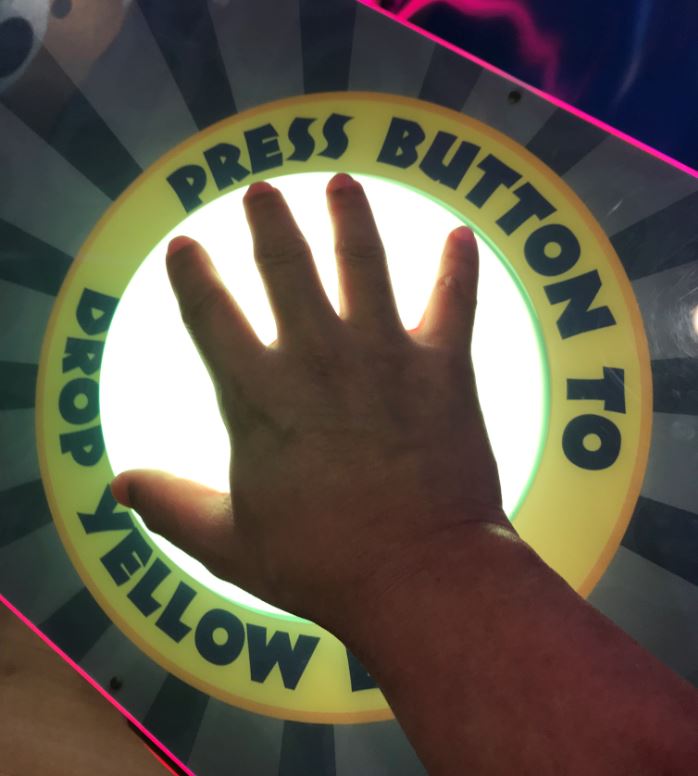 Ever want to bring your kids to have some Cool REAL fun, but just don't feel like traveling far or spending too much money?

Well do you know there is SUPER HUGE & FUN children amusement arcade, hidden right inside a mega shopping mall in Singapore?

It's TIMEZONE located at Vivo City, which is their Flagship store in Singapore!

Although it's not a newly-opened, but we revisited the place during Chinese Lunar New Year period to see what's new and in-store, once again!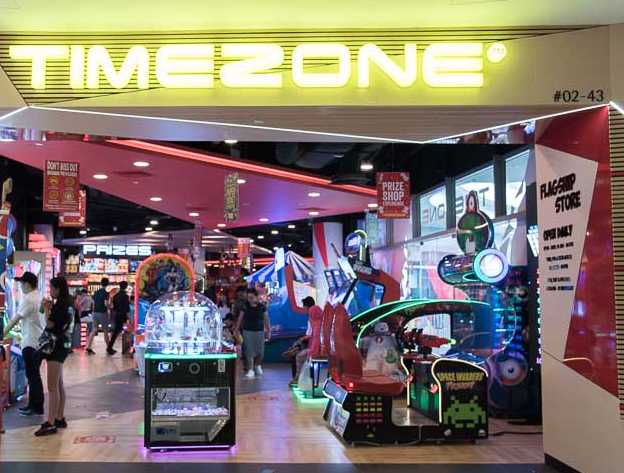 As it's during CNY period, TIMEZONE had launch a "Time for Fun" promotion with special perks such as, when buying game credits, you will get free Sponge-bob's red packets and even a LUCKY SPIN..!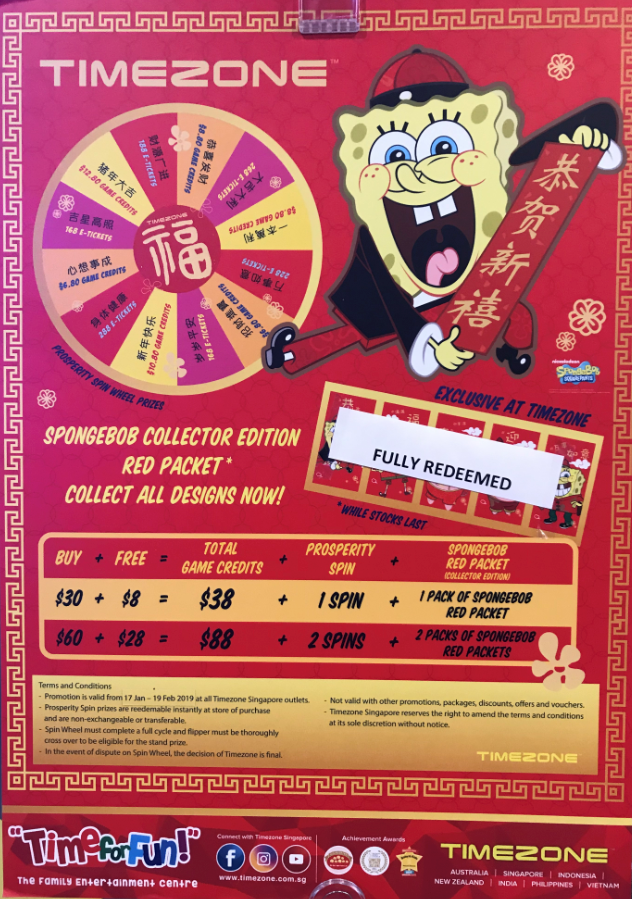 To start off, what's better to play than to ride your favourite piggy to welcome the Chinese Lunar New Year with a Poogie Race!

The "Poogie Race" draws lots of crowds and a long queue of players, waiting their chance to ride on the "REAL" piggy through the animated race course.. it's really fun and entertaining for all ages..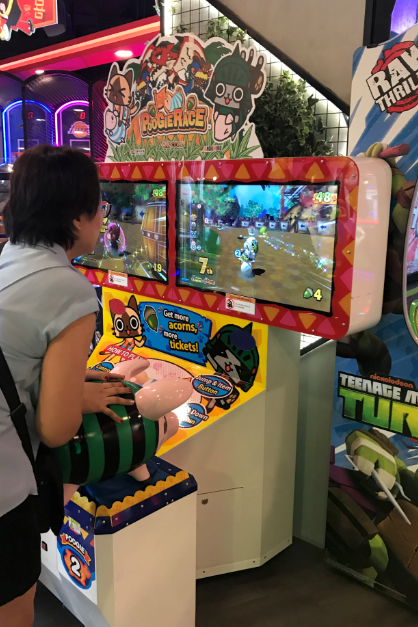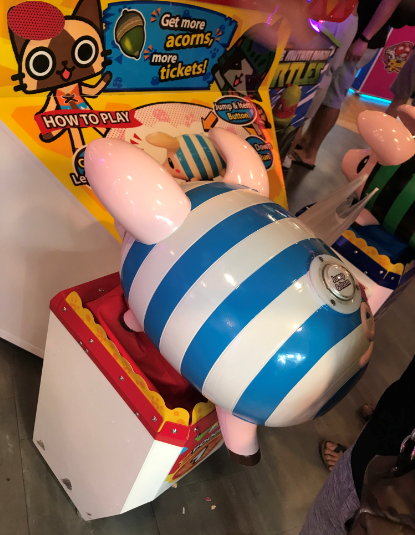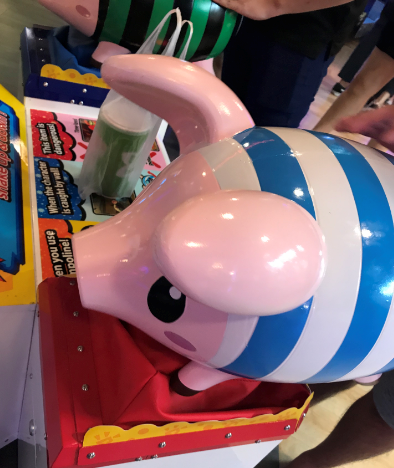 TIMEZONE at Vivo also have a "X-Treme" catch-a-doll game!

It is so GIGANTIC that at least 10 adults can enter into the enclosure and move around easily without loosing a sweat..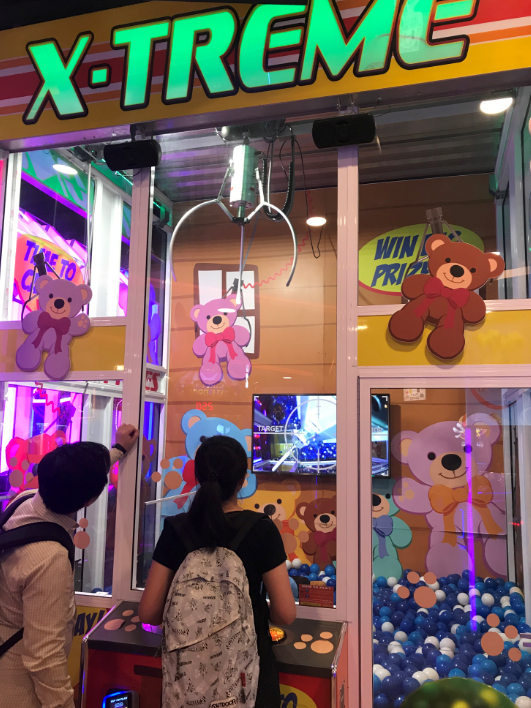 The "Extremely" large claw game also features an attached camera at its claw, and allows the player to "aim" at their "target" on a large LCD TV screen!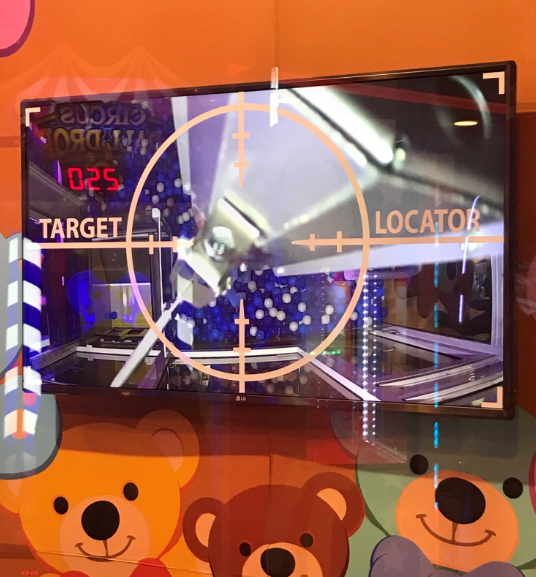 Oops! Missed it.. better luck next time kid 🙂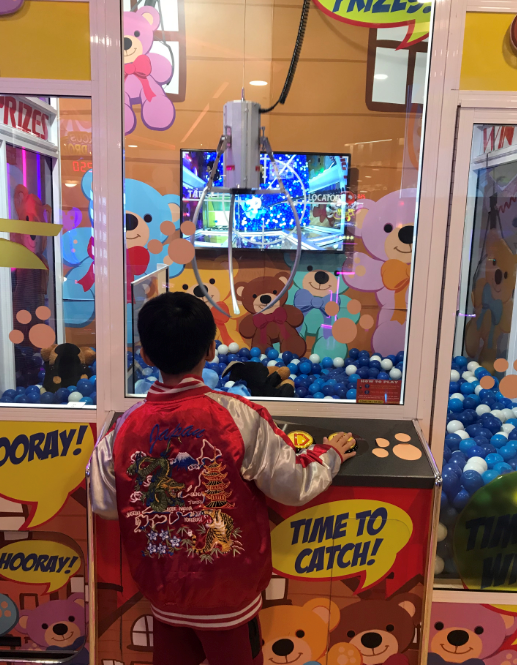 They even have a LIVE hosted session to demonstrate their latest and exciting virtual reality D-BOX game, by Ubisoft, a collaboration with Rabbids!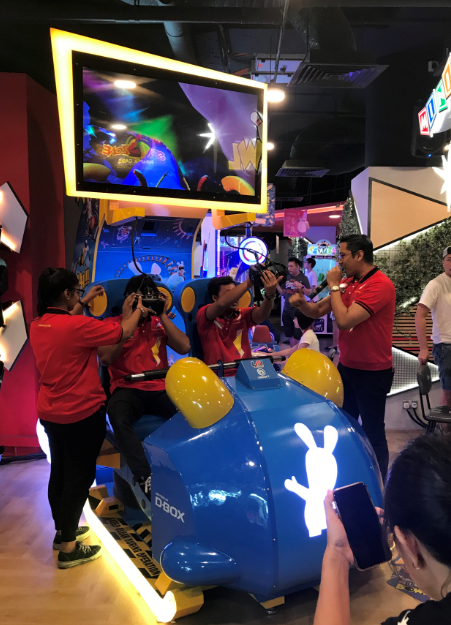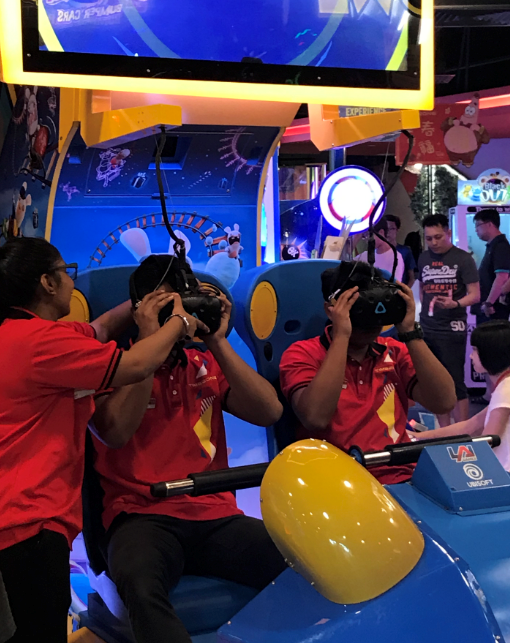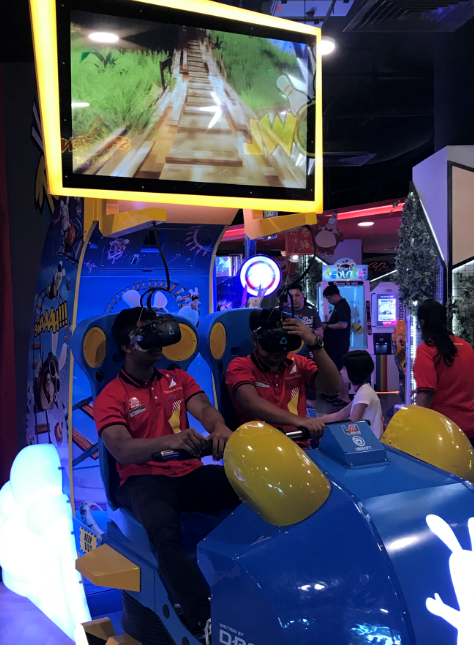 After the demo session, TIMEZONE even treats a lucky couple for a FREE game!
There are still plenty of fun and exciting games, old or new.. such as bumper cars, mini bowls and even a private Party Room!

So don't just stand there, bring your kids there during this Chinese Lunar New Year or any other days too !!
Their address is at Vivo City, #02-43, Telephone number is 6251 0798.