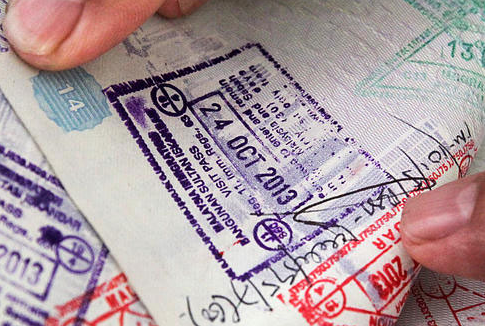 Always travel between Singapore and Malaysia at both immigration checkpoints?

Here are some myths when clearing immigration checkpoints between both countries..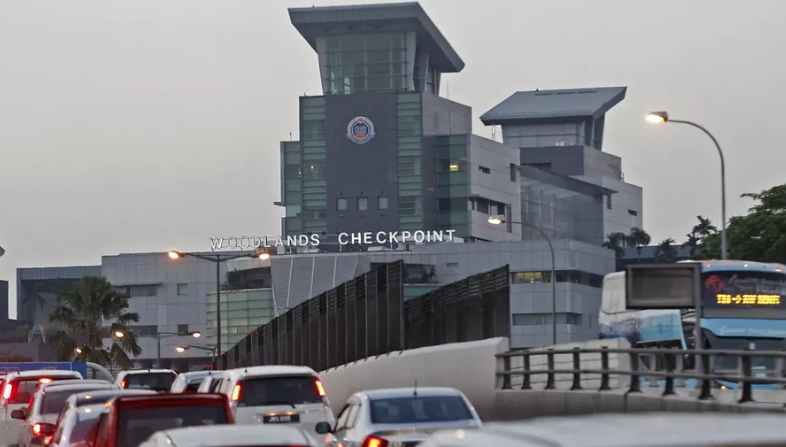 .
BRING IN OPENED CIGARETTES IS OK (Singapore Side)

Busted! This is obviously wrong, you can equally be charged for bringing duty-unpaid cigarettes into Singapore, even if you have only 1 stick of cigarette left (out of a 20 sticks pack) and did not declare or make an incorrect declaration to Singapore Customs officers!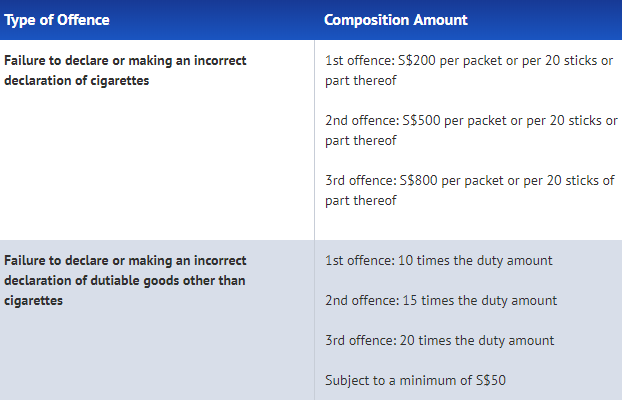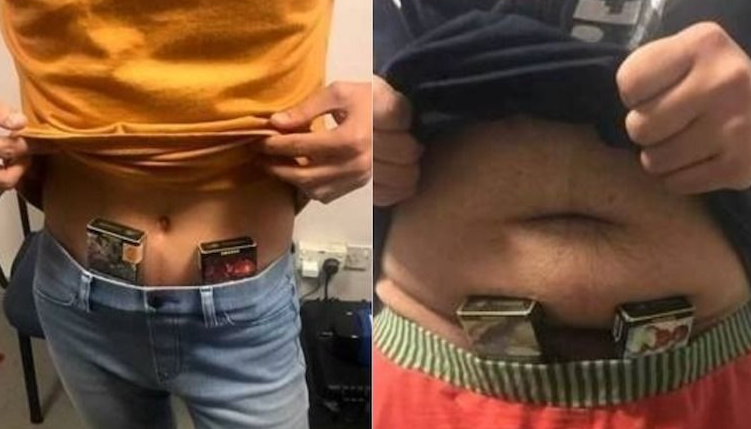 .
NODDING HEAD MEANS DON'T NEED TO STOP (Malaysia Side)

Some drivers think by nodding their head to Malaysia Customs officers means they do not need to stop for checks.. WRONG!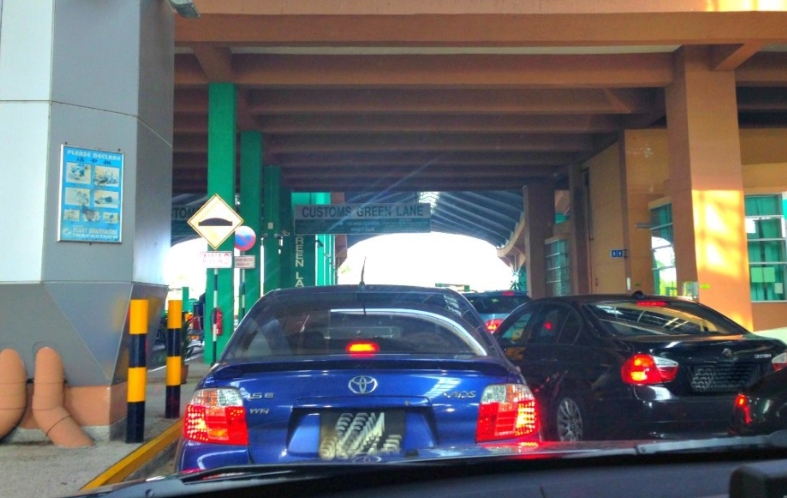 Regardless if the Malaysia Customs officers ask you to stop or not, it is your legal duty & obligation to stop at the any examination point, and wind down your window or exit your vehicle voluntarily for inspection, even if you have nothing to declare to the officers.
.
OFFICERS IN BLUE WITH GUN ARE POLICE (Singapore Side)

Not all officers wearing blue uniform (and with guns) at Singapore Checkpoints are real police officers, some are auxiliary commercial police from private agency such as Aetos or Certis Cisco, etc..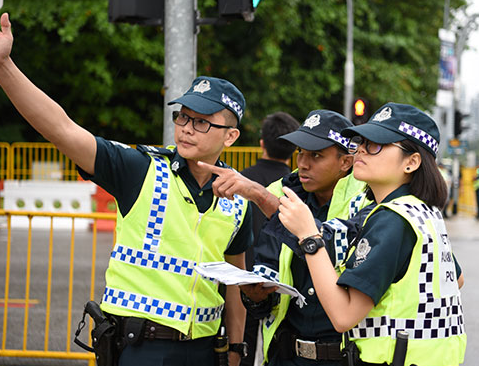 There are also some Singapore Customs and Immigration officers (also wearing blue uniforms too!) who are trained and licensed to carry arms during duty time too.

Even though they are not REAL police officers, that does not mean they have no legal authority or power to charge or arrest anyone for various offenses under their purview..
.
NO OFFICER OR BARRIER MEANS CAN CROSS (Malaysia Side)

There are some "RARE" occasions where you might come across an immigration counter without any officer-on-duty, or the barrier arm is lifted up or even no visible traffic cones are blocking the lane..

That DOES NOT mean you can go ahead and cross it, skipping immigration checks completely!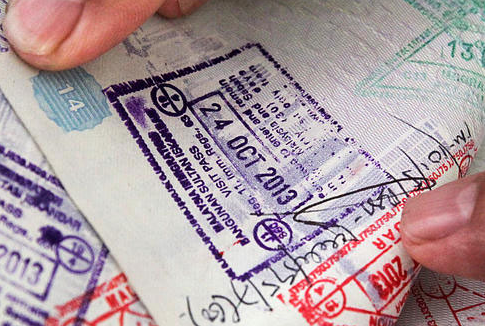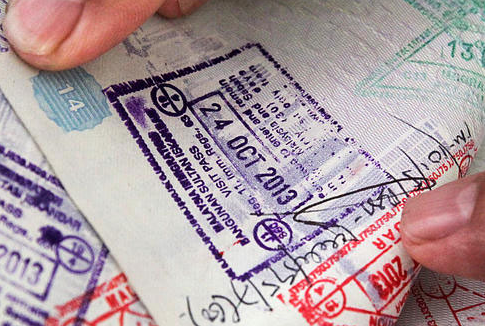 It is an offense for not scanning or endorse your passport (by Malaysia immigration officers) when passing through checkpoints. Offenders may be liable for a fine RM2,000 (about S$665) or in default of three months imprisonment.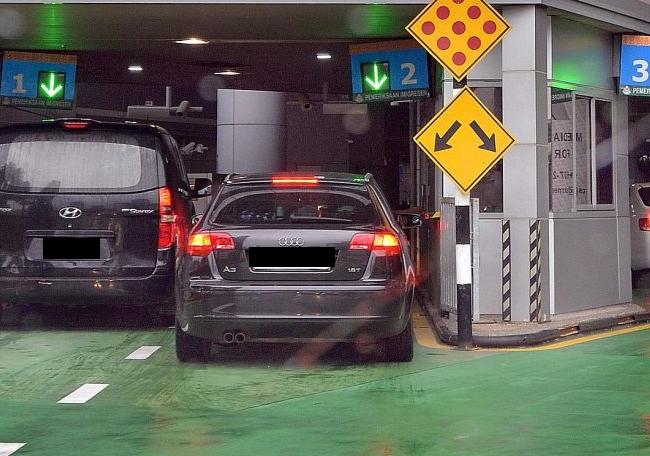 .
As a golden rule, always ask and check if you are unsure or have doubt..

Never assume anything, especially when you are entering into a protection zone, such as immigration checkpoints..