Food Review: Go-Ang Chicken Rice (Bangkok)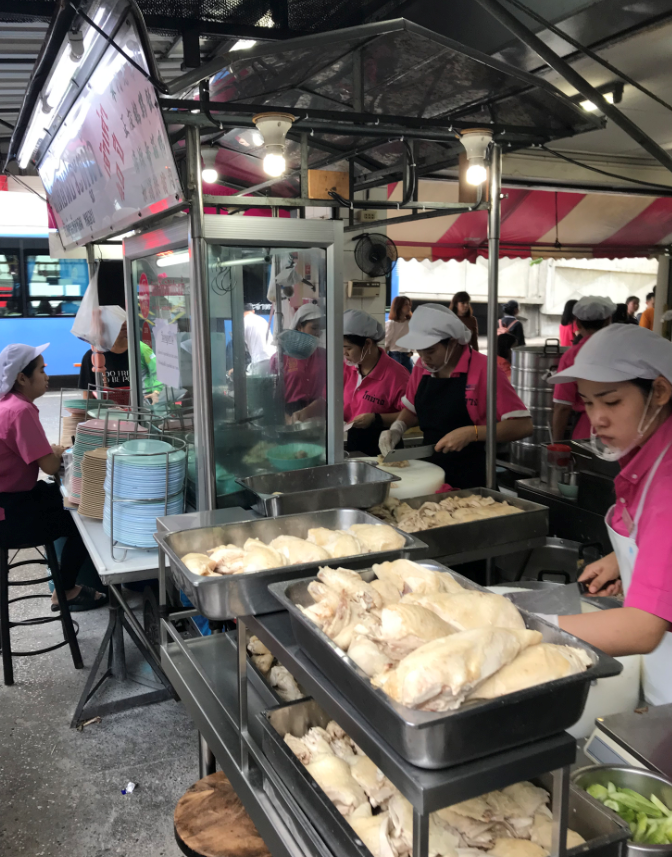 Accidentally walked past this typical chicken rice shop, while heading toward Platinum Fashion Mall at Pratunam area…

Heard of this famous chicken rice shop – Go-Ang Chicken Rice for its frequent extremely long queue.. Being curious and saw that there is no queue at all, I entered and ordered a plate of…. CHICKEN RICE! (~lame)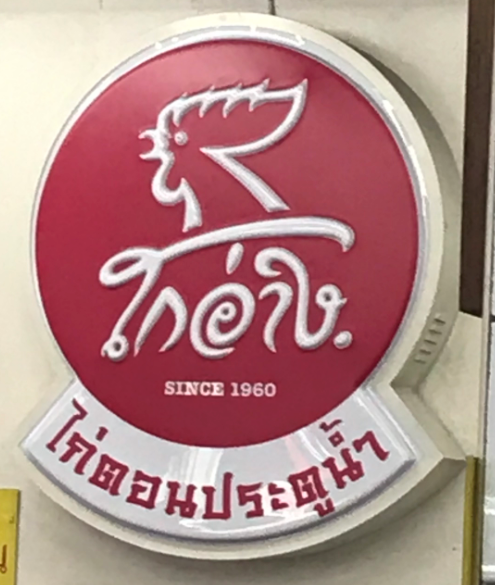 From the big signboard in the shop, it clearly states operating since 1960.. Wow! Just wondering, are they related to "Go-Jek" ??
.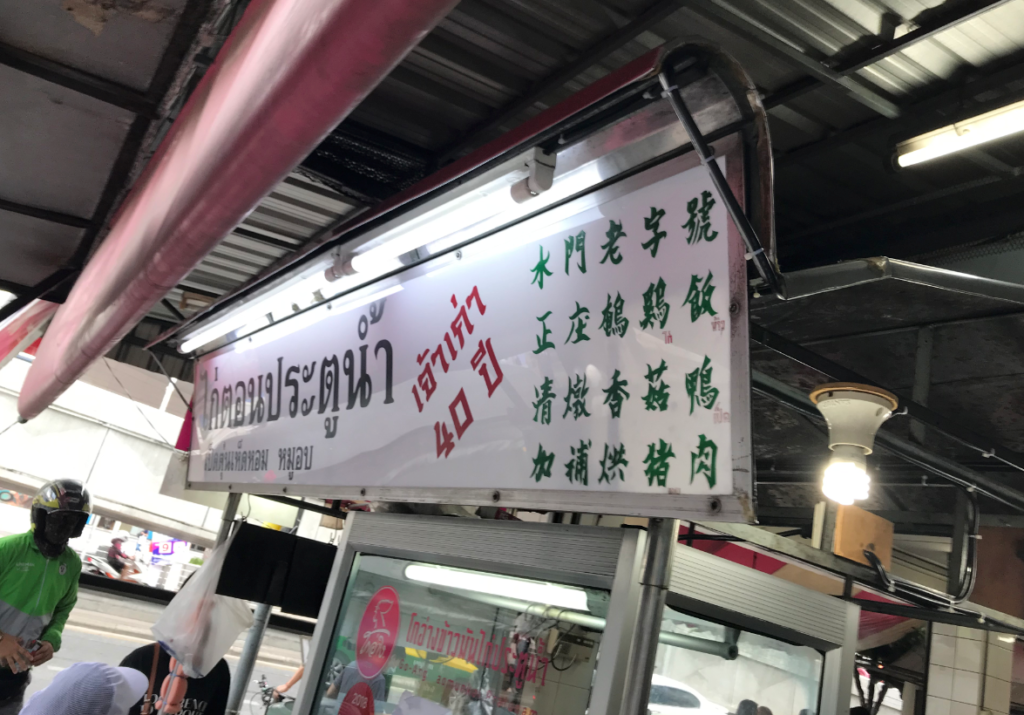 Some of the specialty listed on the signboard.. there's even Mandarin wording, which means the operator is likely a Thai-Chinese..
.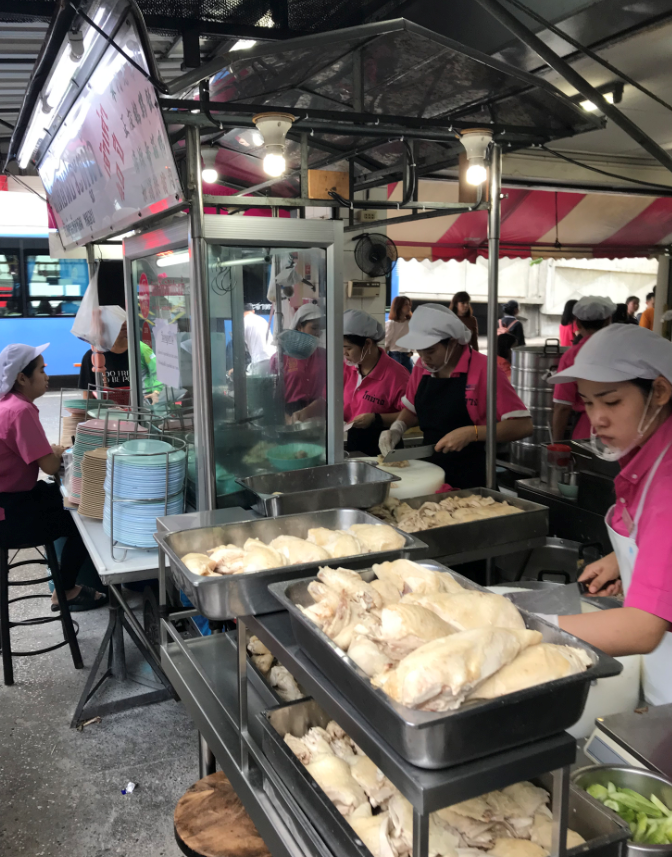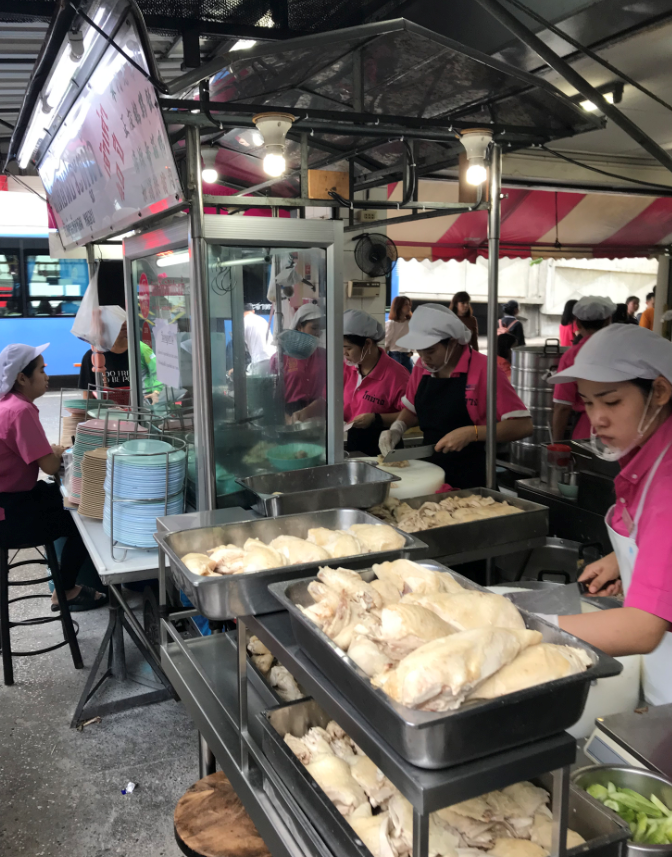 Very hygienic food processing practices, really a rare sight in Bangkok..

Oh, in case you don't know, they were the Michelin Bib Gourmand award winner in 2018.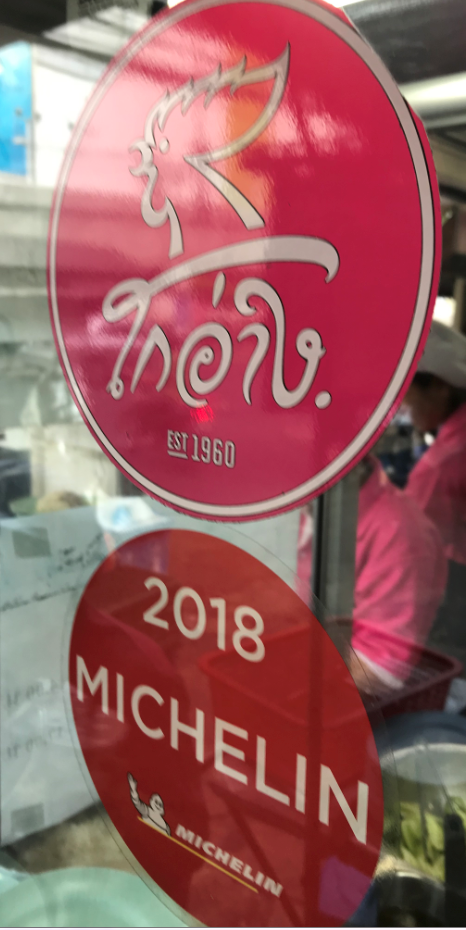 Here are the team..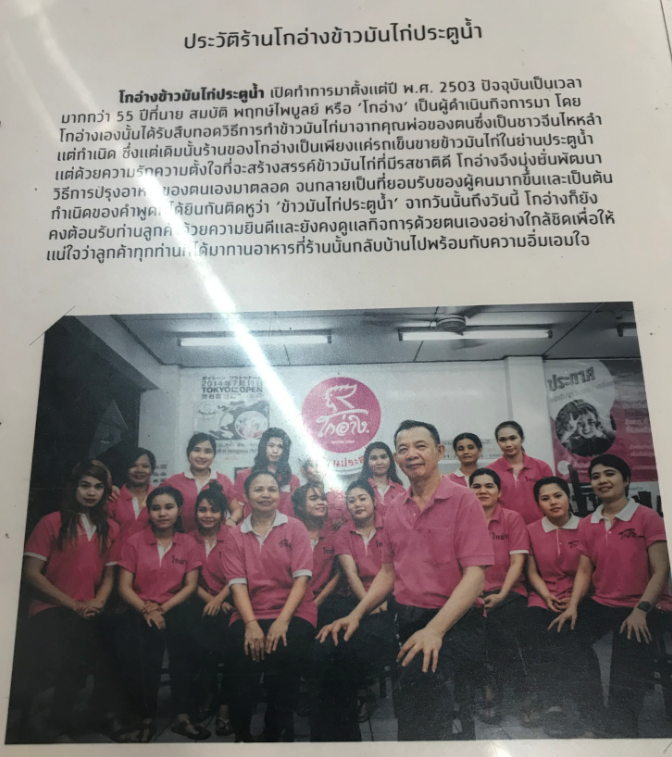 A quick glance at the food menu, the price is quite reasonable and relatively cheap, if you compare it with Singapore's pricing…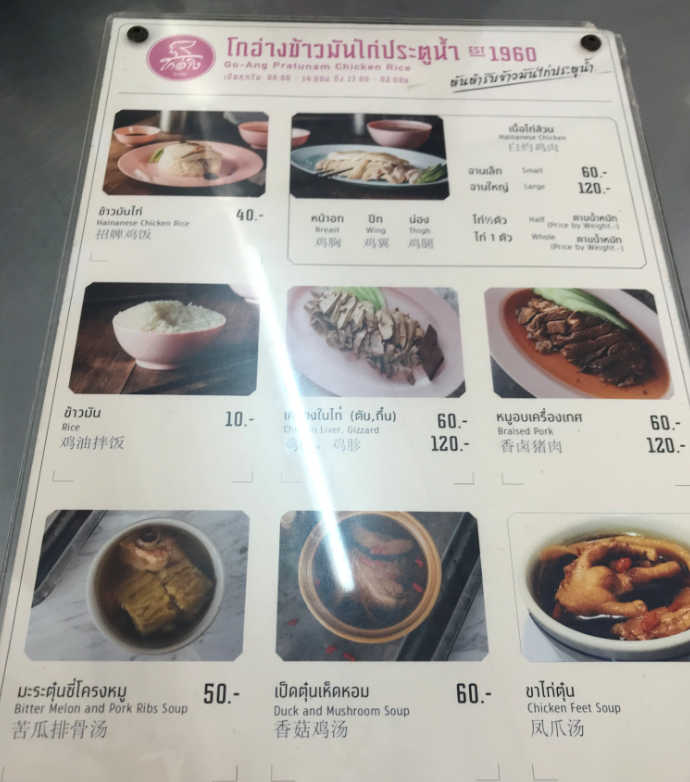 I ordered a plate of chicken rice and a bowl of Bitter Melon and Pork Ribs Soup too.
The order came almost instantly… impressive indeed~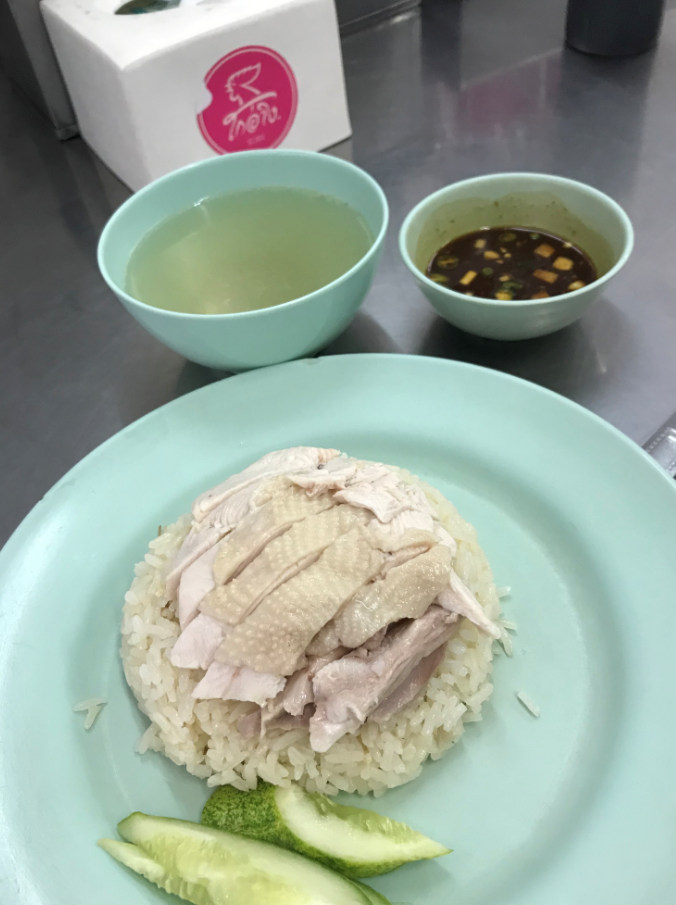 A decent portion of (steamed) chicken rice and 2 slices of cucumber..

The rice is fadedly cooked in chicken oil.. emitting a tiny scent.
.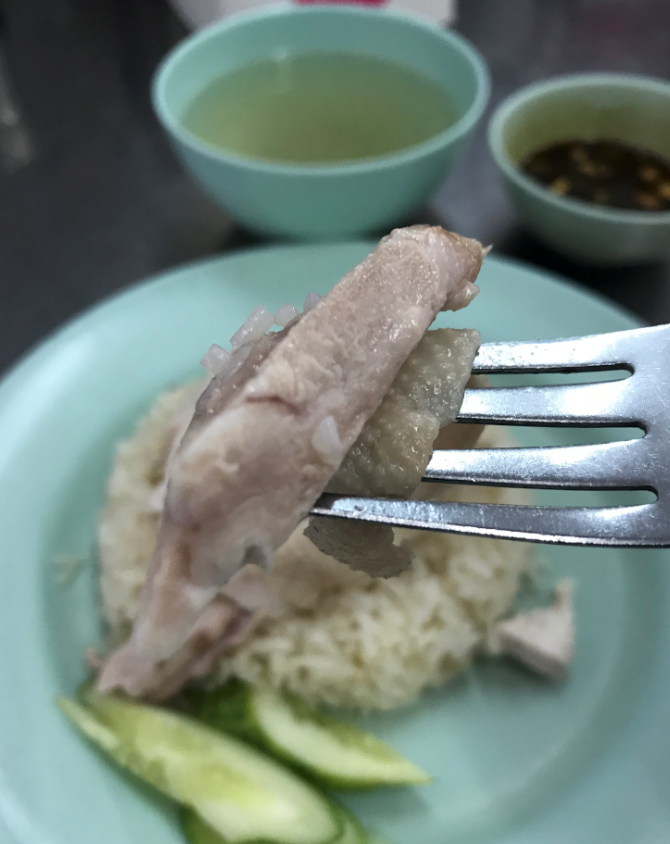 The chicken meat is kind of hard to chew, likely due to the use of kampung chicken, perhaps?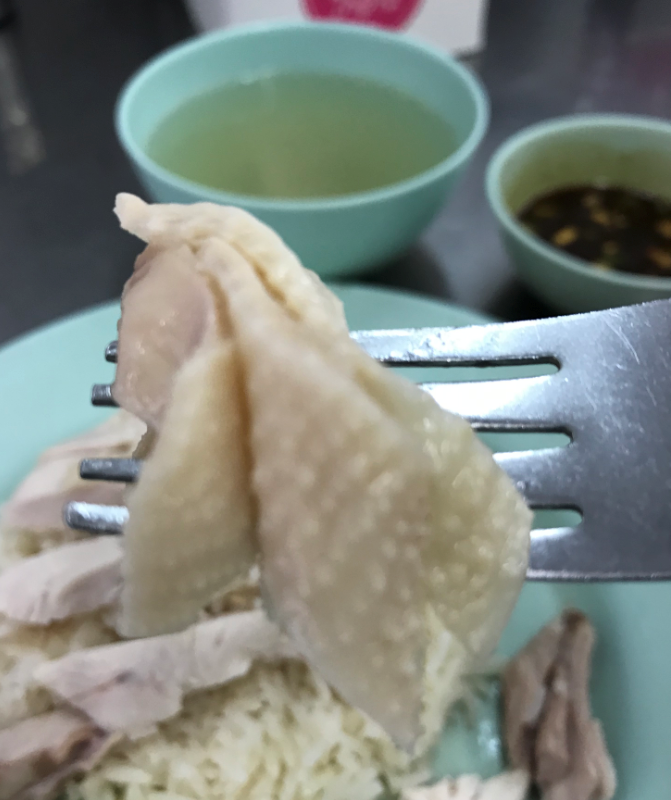 The chicken skin is really thick & fattening, a typical characteristic of kampung chicken.. those healthy-eaters can avoid this dish or take time to peel off the skins..
.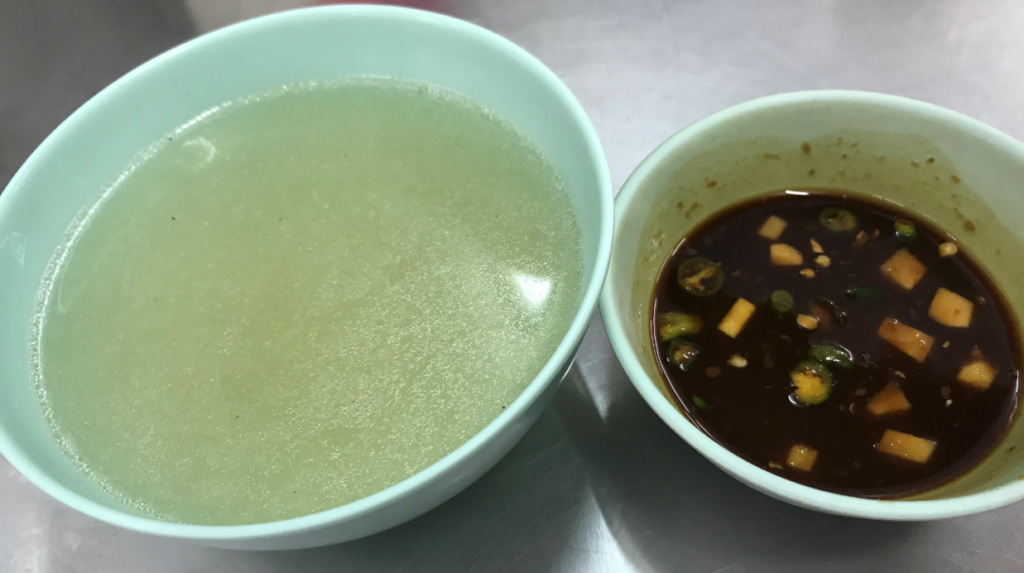 Every plate of chicken rice comes with a small bowl of "tasteless" clear soup and a special mix of spicy dark sauce..
.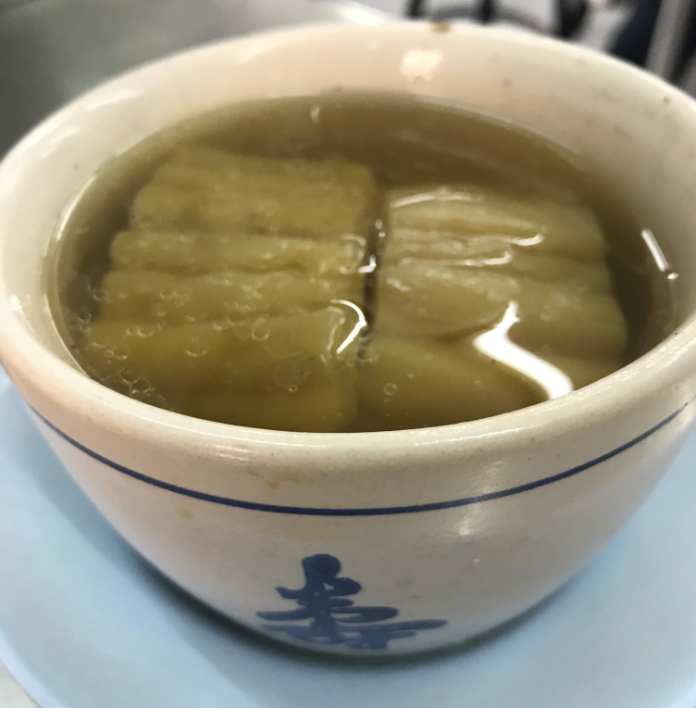 The Bitter Melon soup is not worth mentioning at all…
.
For those who want a part of this Michelin awarded chicken rice shop,can also buy their "branded" bottled drinking water and bring back home..
.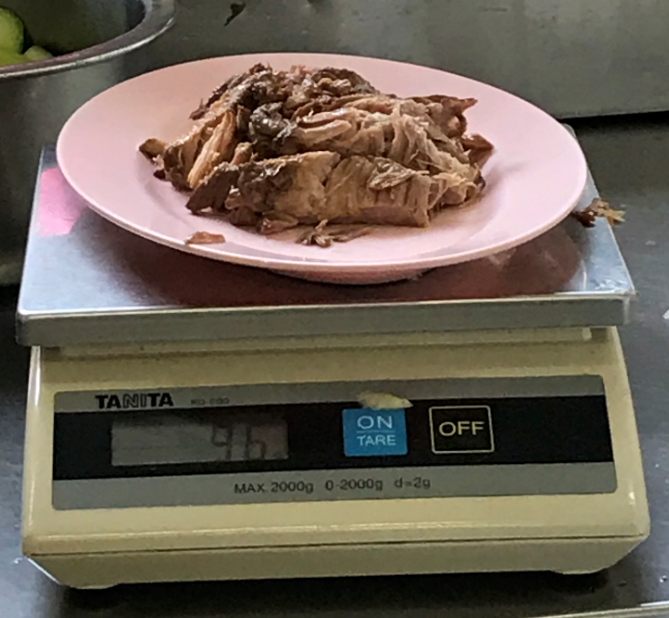 It is important to note some dishes are weighed and charge according…

I wonder why… can't they just set a price just like the rest of the dishes?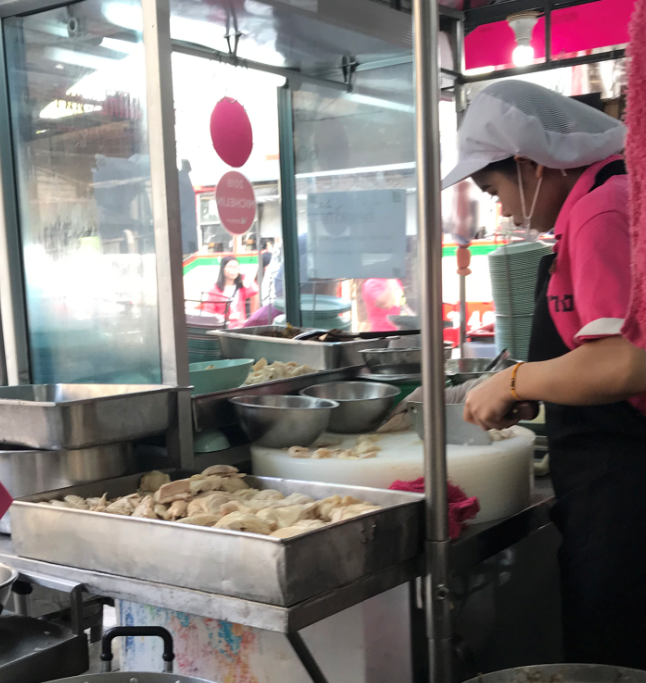 Lots of steamed chicken are left out to dry in open air.. for the fragrance maybe?

Seriously the chicken rice here tasted very normal, with nothing to cheer about! The layout even looks almost identical to Singapore's version..

It tasted just like how a typical chicken rice should taste like.. and if you really need to give it a positive comment, I guess the only thing worth mentioning is the affordable PRICE in Bangkok..!
.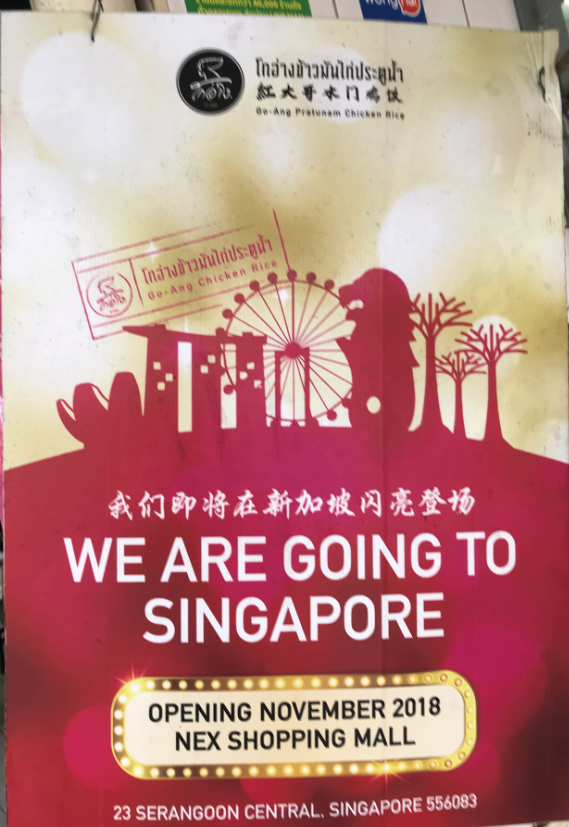 In 2018, they even opened their outlet in Singapore, selling "back" typical chicken rice to Singapore, which is already a country full of chicken rice choices, how ridiculous is that?

Do they think we Singapore diners are nuts?
My verdict, DO NOT bother to take the time and specially go there or queue for it, trust me, your neighborhood chicken rice may taste even better..!!
Reviewed by the "Crazy Foodie"
| Score: ( 2 / 5 ) Stars |
Disclaimer: This is an independent review done by an individual without bias or any adverse opinion against the operator or establishment.