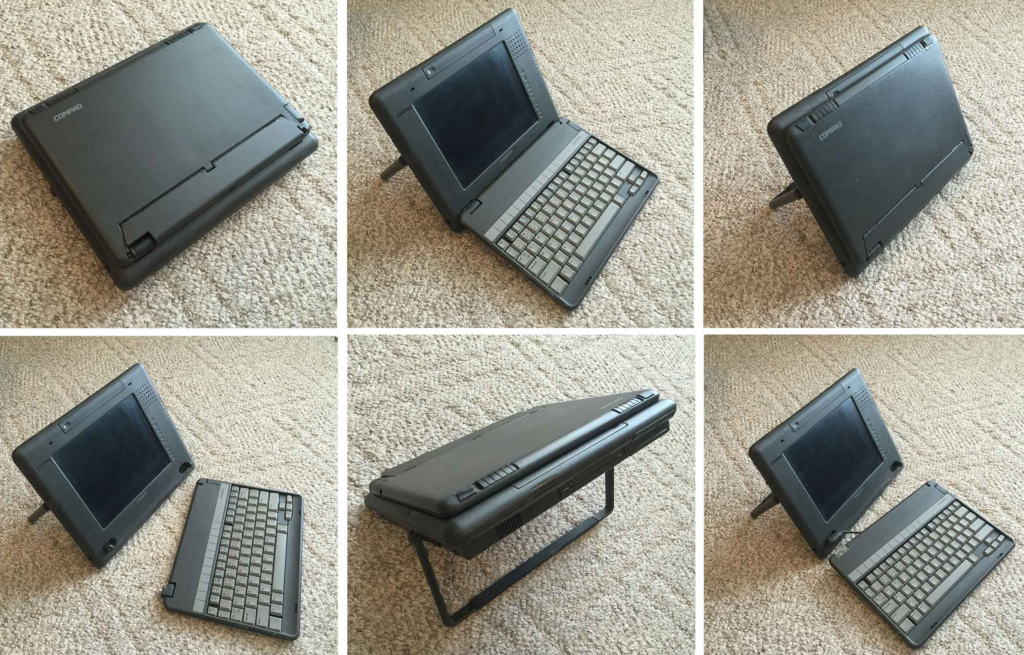 As computer becomes an important part of our lives, and already a common norm for everyone, computer laptop (or notebook) have evolved tremendously over the past decades..

Here are 5 unique laptops from the past (ever sold in Singapore!), with special features or designs that will surely blow your mind away!

How many of these laptops have you seen or even owned before?
.
1 – IBM 701 (with Butterfly keyboard)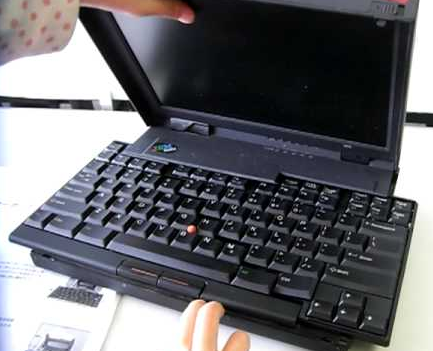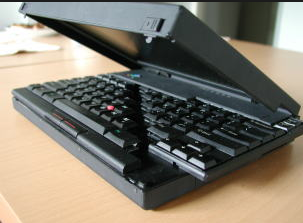 The "Butterfly" keyboard, is a foldout keyboard designed by John Karidis in 1995 for IBM's ThinkPad 701 series laptop.
The "Butterfly" keyboard spread into two pieces that slide open as the laptop's lid is opened or closed. The two parts than form a standard keyboard which is roughly 29.2 cm (11.5 inches) wide. The design is so creatively-smart that the motions of the keyboard pieces always in-sync with the movement of the lid. Surely a design marvel in its time!
.
2 – Canon BJ Notebook BN22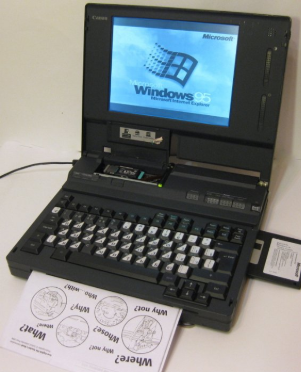 Everyone knows CANON as being the famous printer, copier and camera manufacturer, and much more!

Do you know they used to manufacture computer laptop too?

Not only that, they bring it ONE GIANT STEP further! They manufactured a computer laptop with an internal printer too!! How cool is that?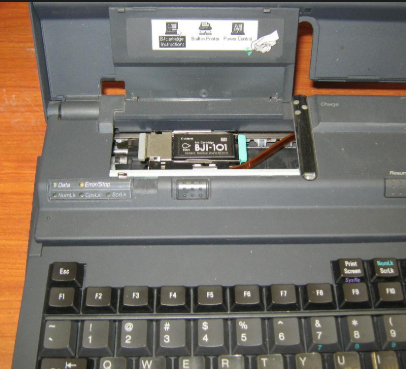 The Canon BJ Notebook BN22 was introduced in 1993, and started off with just a monochrome screen (means the screen has no colour), but eventually it evolves into colour screen model, and even able to print colour as well!
.
3 – Compaq Concerto 4/25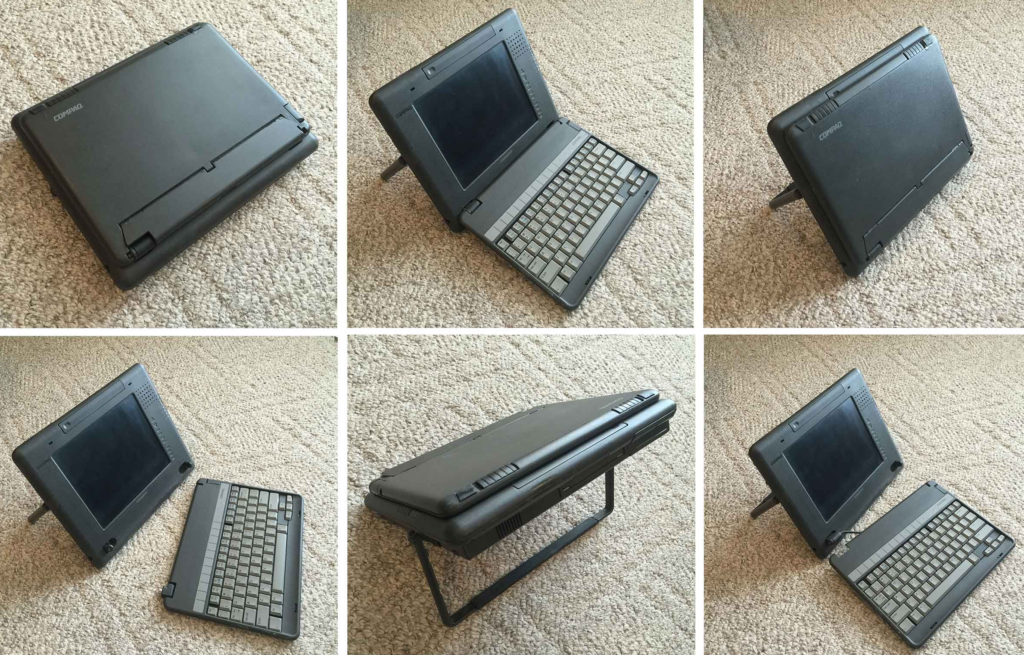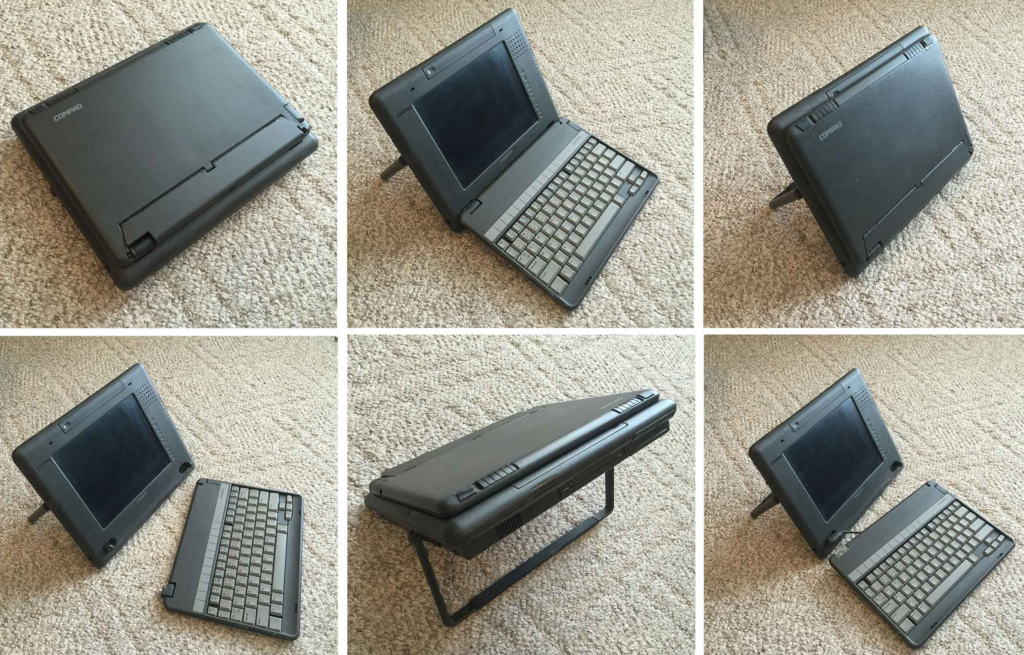 The Compaq Concerto in 1993 was widely-known as being one of the first Windows pen laptop, featuring a detachable keyboard and Wacom tablet functionality.

Compaq Concerto has an unique design, such as its "upside-down" layout with main body housing the motherboard, hard disk drive, floppy disk drive, and even expansion slots right behind the screen.

The detachable keyboard was used as the lid, but could be removed.
The pen was connected via through an RF link, and there was a storage compartment for the "stylus" pen in the main body area too.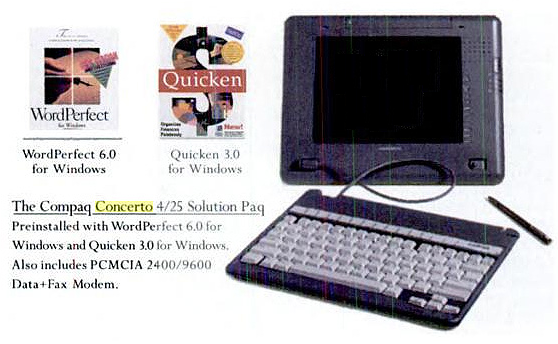 .
4 – IBM TransNote
The IBM TransNote is both a laptop and sketch pad combined. The main unit is neatly clipped inside a smooth stylish leather case, together with a ballpoint pen and stylus pen.

You can write on the paper provided, and the pen's embedded radio transmitter (powered by a single AAA battery) beam its every move to laptop, and converts into real data.

Introduced in year 2000, this laptop's design is astonishingly modern and creative in its time!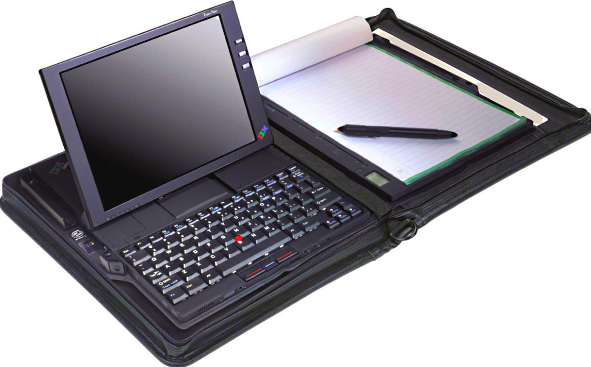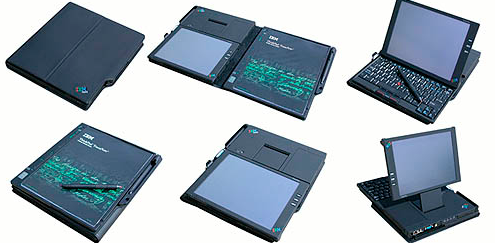 .
5 – HP OmniBook 800 CT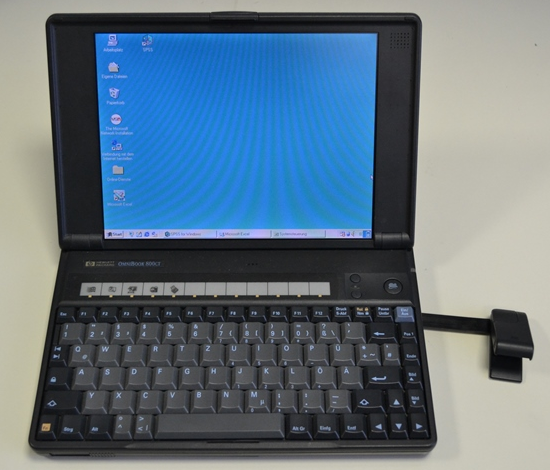 The HP (Hewlett Packard) Omnibook 800 CT was one of the last "sub-notebooks" built by them in 1996, right until the introduction of small-size of "netbooks" in 2008.

Featuring 10" screen size and only 1.7kg, It features "instant-on power", which instantly saves your job before powering off and restore when the "instant-on" button is pressed.

The most impressive thing about this laptop is its pop-up mouse, featuring left and right click buttons. When you press the "mouse" button, the mouse will "shoot out" from below the keyboard, and the top part will bounce-up, making it easy to use than a typical flat mouse!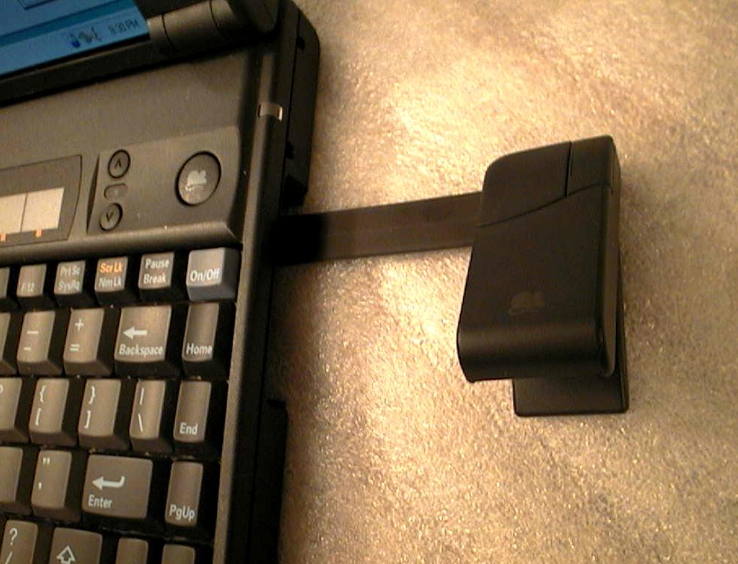 .
Have you ever see, use or even own one of these unique laptops before?

Or maybe you have seen more interesting and unique laptops than these?

Do share with us 🙂