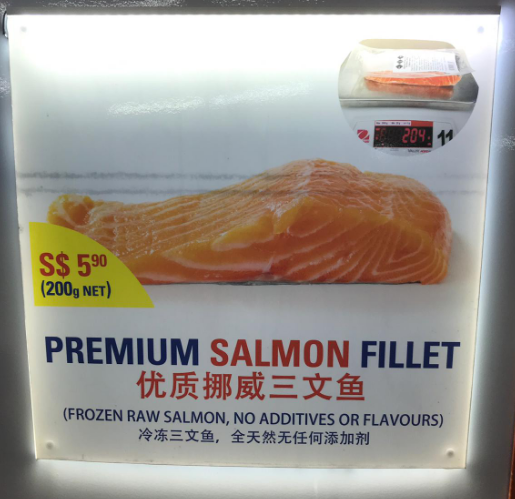 Recently, a Singapore company introduced the FIRST Norwegian Salmon ATM in Singapore!

The idea is kinda cool as it provides the convenience of purchasing salmon at any time you like, as some of their ATMs are operating 24/7 day and night!

I get the chance to try one of their ATMs recently..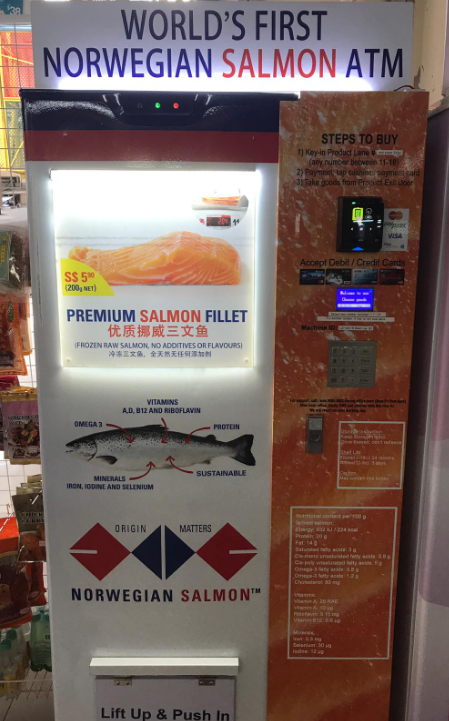 The ATM looks pretty neat and presentable, with ample of information but basically in English, I guess they focus on those English-Speaking customers only..
All major credit and debit card are accepted, however I wonder why the most common Singapore e-payment – "NETS" is not available at all..??
.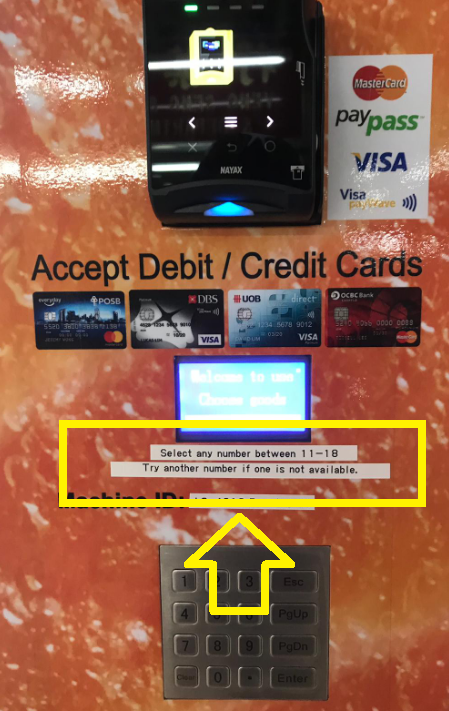 When using, I detected one weird thing, the ATM or vending machine does not have an indication on which "slot" or "tray" has salmon available for purchase…

Consumers have to try their "LUCK" in selecting a range of numbers to see which "slot or tray" have available salmon for purchase, how weird and ridiculous is that?

Wouldn't it be better to install a Jackpot Machine sort of lever for pulling to try the customer's luck instead?

.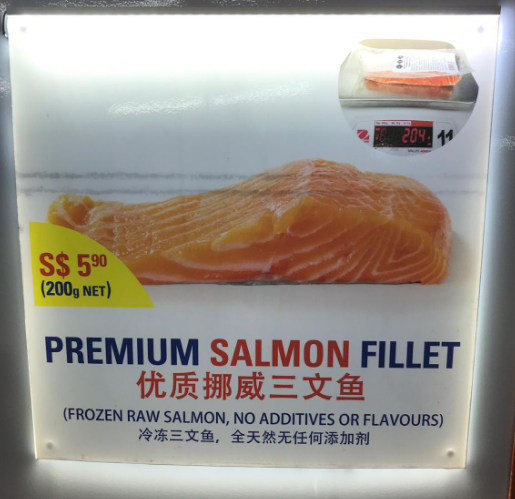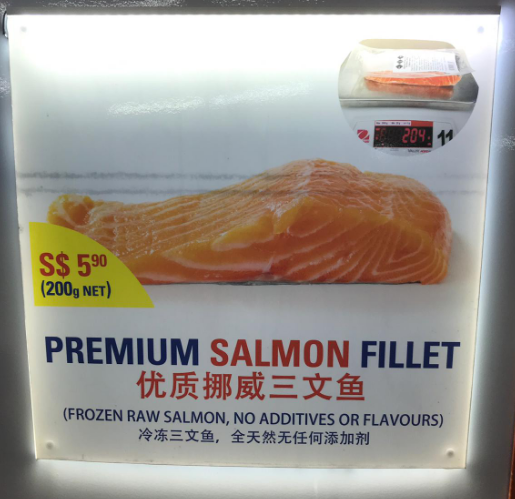 The price of the "premium" salmon fillet is quite reasonable, at only S$5.90 per 200g, which is relatively cheap as compared to local supermarts.
.
All product and consumer information are displayed prominently in English, of course!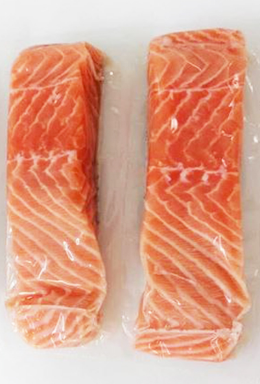 As for the packaging, nothing too fanciful or worth mentioning, but still acceptable by market standard..

However, the product is not completely frozen when dispensed, as such, it is highly recommended to place it in an ice box or bag, before bringing it back home, if you happen to stay too far a distance from the ATM…
Here is video about the salmon ATM by "DIY Technician", to share a better perspective of the vending machine:
Source: DIYTechnician (YouTube)
.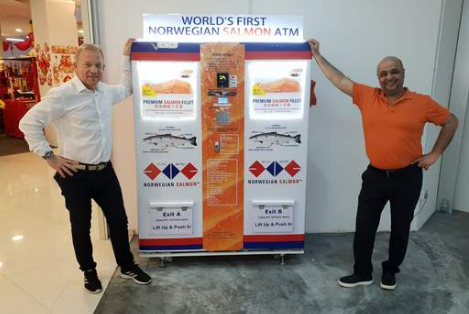 Overall, the vending machine is a really a smart and convenient option for last minute purchases etc.

However, some major improvements are needed such as having an indicator to show which slot or tray is available for selection, rather than asking customers to try their luck!

Having a thermometer for consumers to know what is the average temperature in the machine currently, and lastly, since it is not FRESH salmon afterall, frozen salmon might be more ideal for the time-consuming journey home, especially during hot weather in Singapore!
.
Reviewed by the "Crazy Foodie"
| Score: ( 1 / 5 ) Stars |
.
Disclaimer: This is an independent review done by an individual without bias or any adverse opinion against the operator or establishment.