Join the AW Charity Drive on 30th March 2019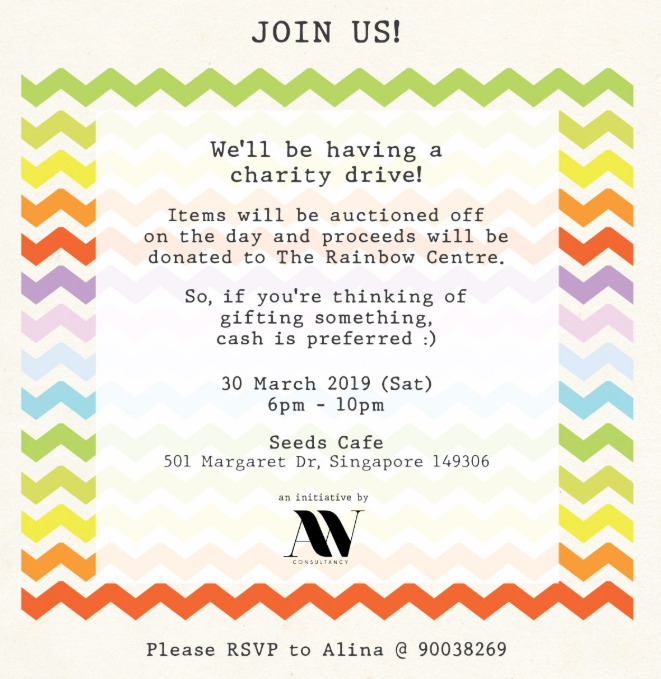 AW Consultancy is having a Charity Drive this coming Saturday, 30th March 2019, from 6pm to 10pm, at Seed Cafe!

Many items will be auctioned off during this Charity Drive, and 100% of the proceeds will be donated to "The Rainbow Centre" in Singapore!
.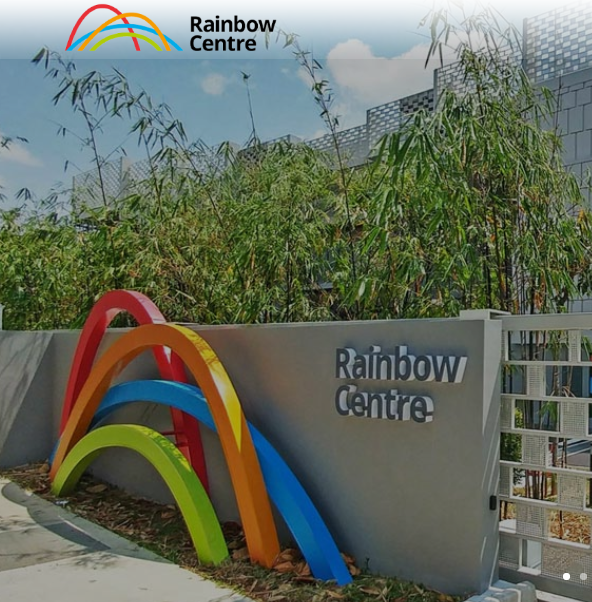 .

About "The Rainbow Centre" :

We envision a world where persons with disabilities are empowered and thriving in inclusive communities.
We work with our partners to create opportunities for persons with disabilities to make the most of their abilities and participate meaningfully in society. Through practical education, meaningful support and effective training programmes, we strive to increase the quality of life for them and their families.
Established in 1987, Rainbow Centre is a registered charity and Institution of a Public Character.

To know more about "The Rainbow Centre", you may click HERE .

Here is a short video about "The Rainbow Centre":
.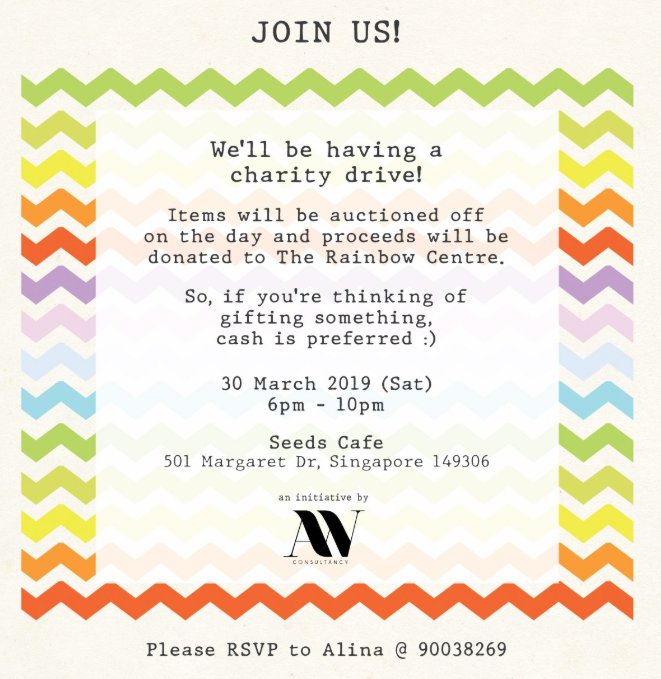 .
Do your part for a positive cause,
join us at the Charity Drive!

Location is at:
SEEDS CAFE
501 Margaret Drive, Singapore 149306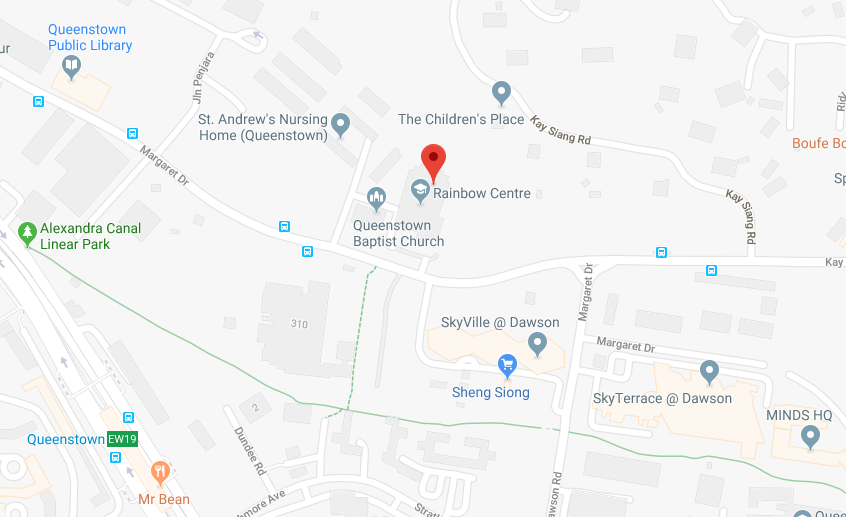 .
To RSVP, please contact Alina at:
9003 8269 !!

or click HERE to Whatsapp directly!

See you there!
.