Is It Worth Queuing for A&W in Singapore?
After their abrupt exits years ago.. the all-time popular "All American" fast food joint – A&W Restaurant is finally back to Singapore once again, and this time round, they opened their first outlet at the new Jewel Changi!

However, due to the grand opening period and also sudden surge of curious and "KiaSu (Scare to lose)" visitors at Jewel Changi, the queues at A&W 's is getting out-of-hand, and at times, the waiting time can be even up to a CRAZY 2.5 HOURS ~!!

So is it REALLY worth queuing at this A&W Singapore outlet?

We bring to your some brilliant alternatives, than wasting your precious time queuing for something which is so overly-common..!!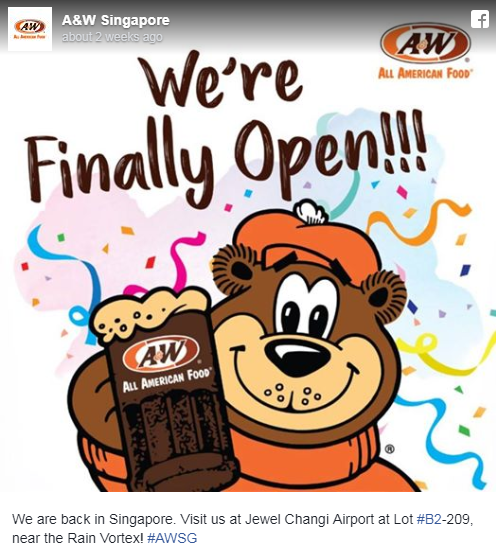 .
A latest Facebook post by A&W Singapore announcing them making necessary arrangements to cope with the endless crowds queuing up at their Singapore outlet: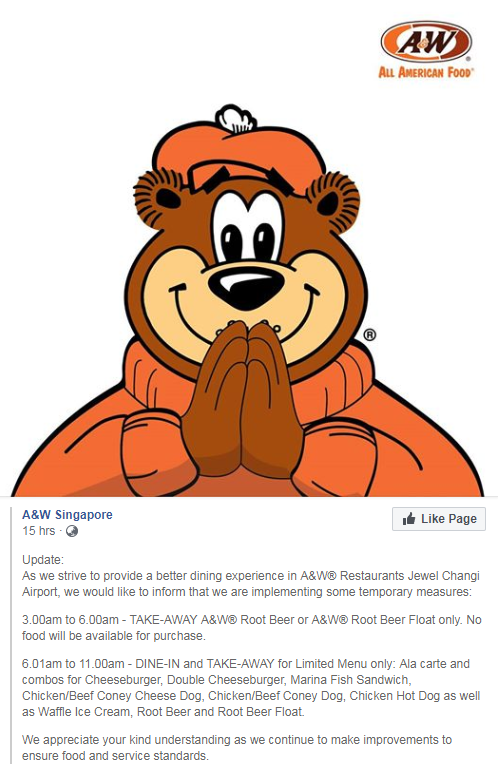 .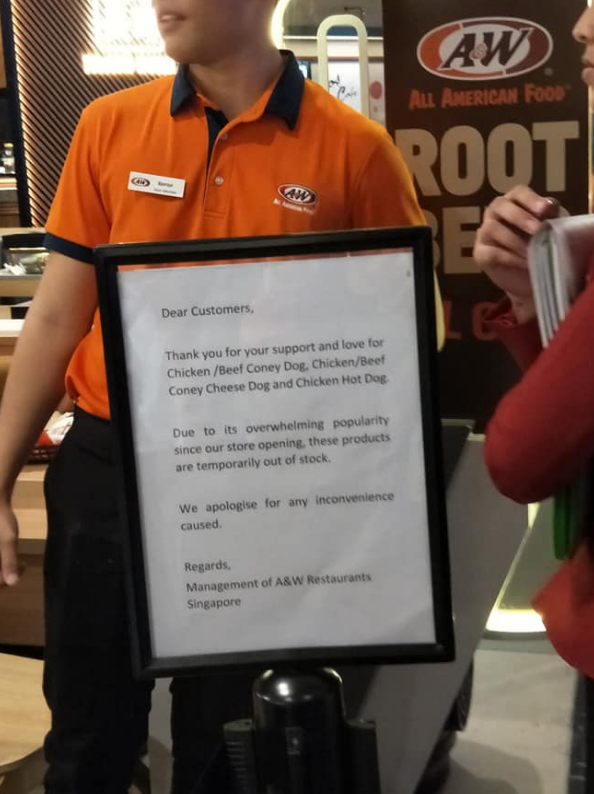 .
Below are some of the comments and photographs, made in Facebook about the crazy queues at A&W – Jewel Changi: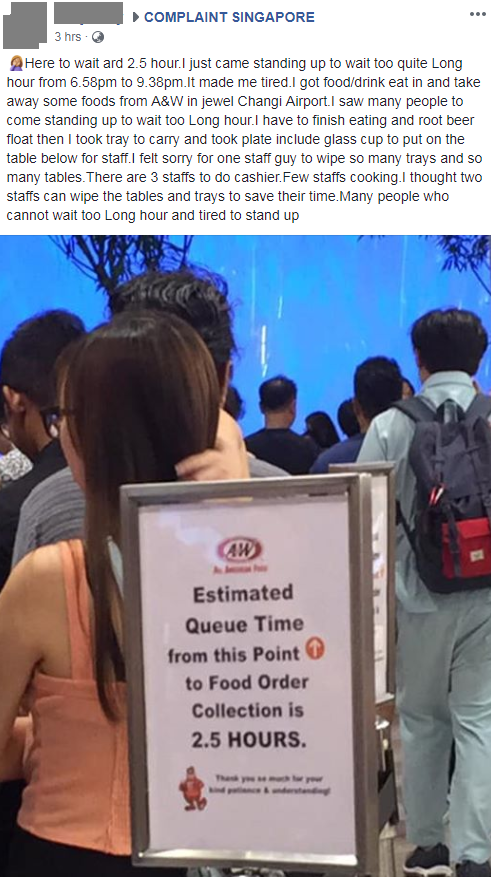 .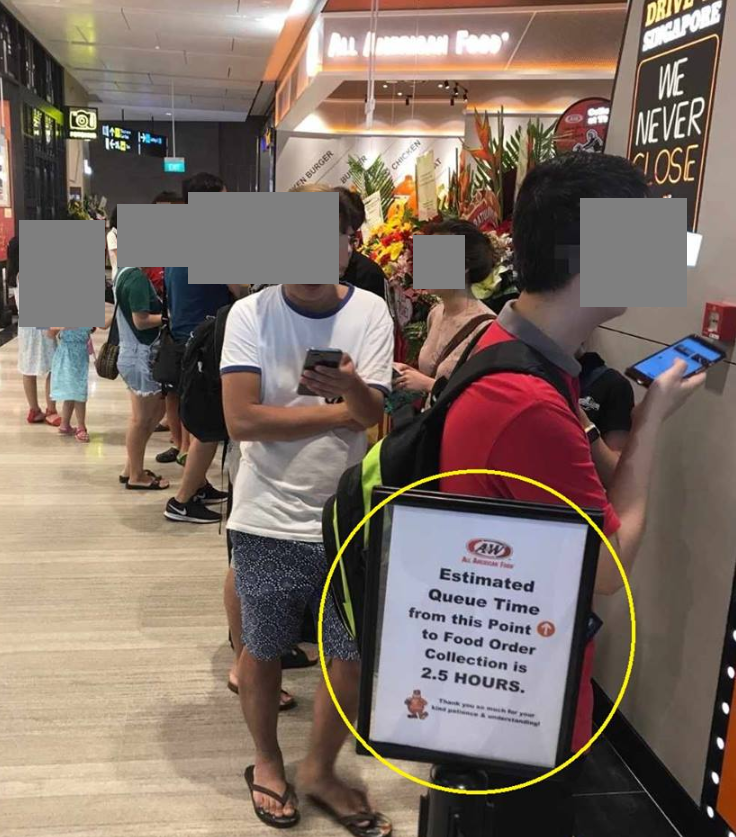 .
So what can the DIE-HARD A&W fans do to avoid the crazy queues ??

We bring you some brilliant and smart ways to satisfy all your A&W's cravings…!!
.
1 – A&W Root Beer Float
This ever-popular signature beverage is one of the "Sure-to-Order" for most diners at A&W's!

But do you know you can actually make your own Root Beer Float without the need to queue up and at only a small fraction of the cost?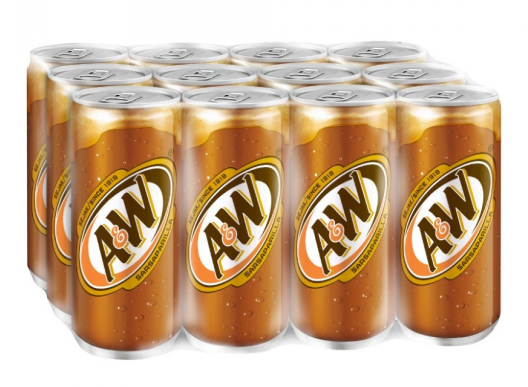 .
All you need to do it to head down to any decent-size convenient provision shops or supermarkets in Singapore, and just buy a dozen of A&W Root Beer in either Can-Size or Bottles etc.

Also, buy a tub of Vanilla flavor ice cream, and scoop a generous portion and drop it into an ice-cold glass of A&W root beer.. and there you go, your very own favourite A&W Root Beer Float !!! Cheers~!!!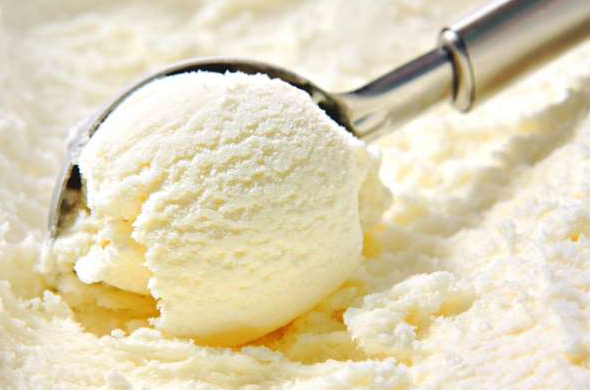 .
2 – A&W Curly Fries
Contrary to common beliefs, other than A&W's, curly fries is actually available everywhere else, and taste good too!

So don't be stubborn and look elsewhere too~!!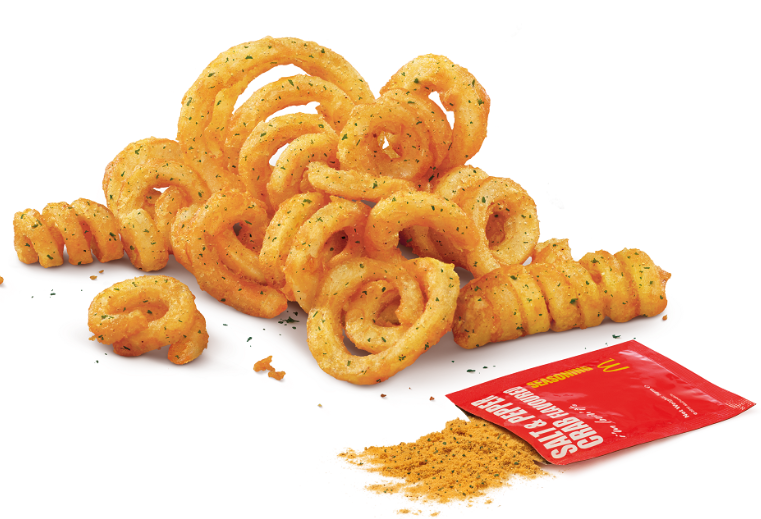 .
3 – A&W Hot Dogs
Seriously, you can find in many food joints or restaurants in Singapore offering mouth-watering and delicious hot dogs with various meat sauces or fillings etc..

There is really no need to restrict your taste bud to a particular type only!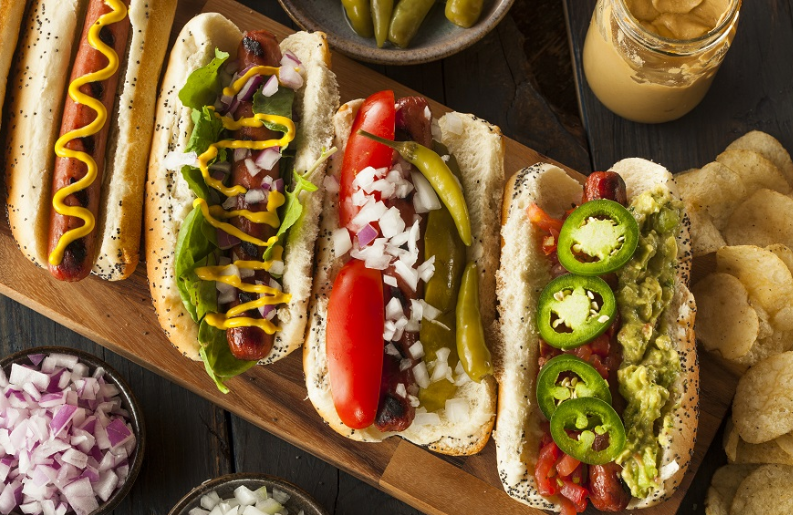 .
If after reading so many alternatives, you still prefer to taste the original A&W's, then there is always JOHOR BAHRU~!!

Yeah~ you heard it right, there is actually many authentic A&W Restaurants right across the Causeway in Malaysia, around Johor area, all these while!!
.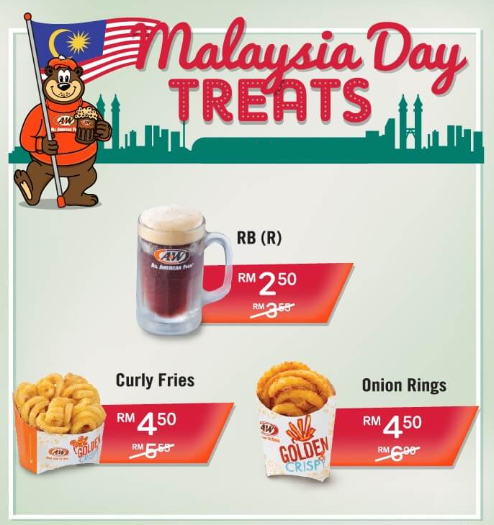 .
Here are the outlets available to satisfy your demanding A&W's tastebud~!!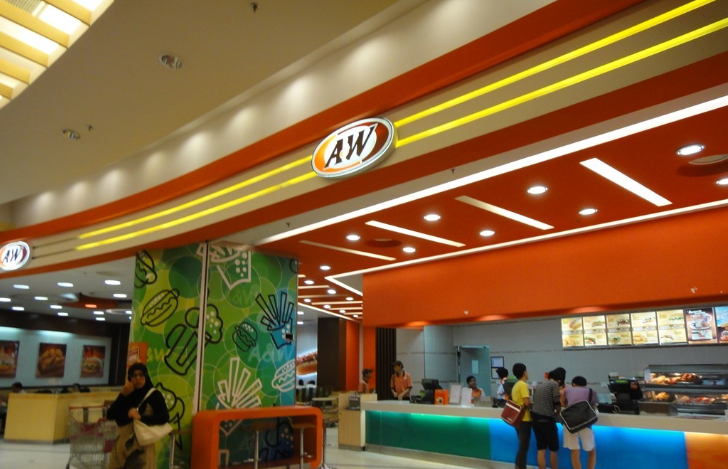 .
A&W Outlets in Johor, Malaysia
A&W AEON BUKIT INDAH
Lot G17, AEON Bukit Indah
Shopping Centre,No 8, Jalan Indah 15/2,
Taman Bukit Indah, 81200, Johor Bahru, Johor.
TEL: 07-2391976; EMAIL: bindah@anwmalaysia.com.my

Business Hours:
Mon – Fri 10am – 10pm,
Sat – Sun/ PH 10am – 10.30pm

Google Map: https://goo.gl/maps/tRmVo1ZceJU2
.
A&W PETRONAS SENAI DT
Petronas Service Station
Lot PTD 3797, Jalan Lapangan Terbang Sultan Ismail
81400, Senai, Johor.
TEL: 07-5908504; EMAIL: senaidt@anwmalaysia.com.my

Business Hours:
Mon – Sun 10am – 10pm

Google Map: https://goo.gl/maps/x2z7swK8Wyu
.
A&W PETRONAS BATU PAHAT
Petronas Service Station
Lot 1206 & 950, Jalan Rahmat,
83000 Batu Pahat, Johor.
EMAIL: batupahat@anwmalaysia.com.my

Business Hours:
Sun – Thur 10am – 10pm,
Fri – Sat / PH 10am – 12am

Google Map: https://goo.gl/maps/KNthY4AYPFP2
.
So do you still think it's worth queuing up for hours at A&W Singapore in Jewel Changi?

Happy Dining A&W Fans~!!
.