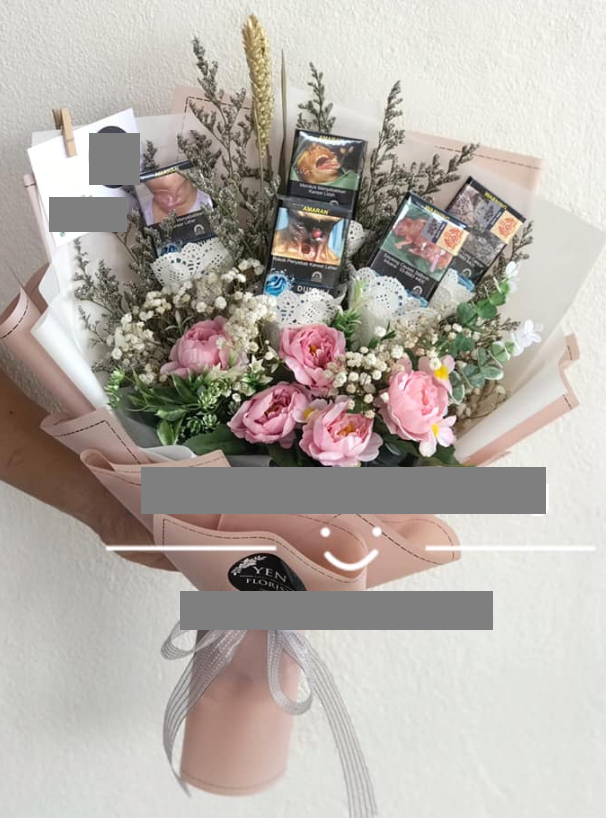 An online florist in Penang, Malaysia is creating quite a stir recently selling unique flower bouquets of another kind on Facebook and Instagram!

Apart from the usual flower bouquets, hampers and gifts etc.. This particular florist sells flower bouquets accompanied by alcoholic beverages such as beers and ciders, and even packets of cigarettes too!
Health Warning: Cigarettes Kills!
*Disclaimer: The Chilli Padi is not affiliated and also not supportive of such practices of selling alcoholic beverages and cigarettes online or to anyone below the legal age of any country, respectively. All identity and branding of the said florist is deliberately censored for privacy and legitimate reasons.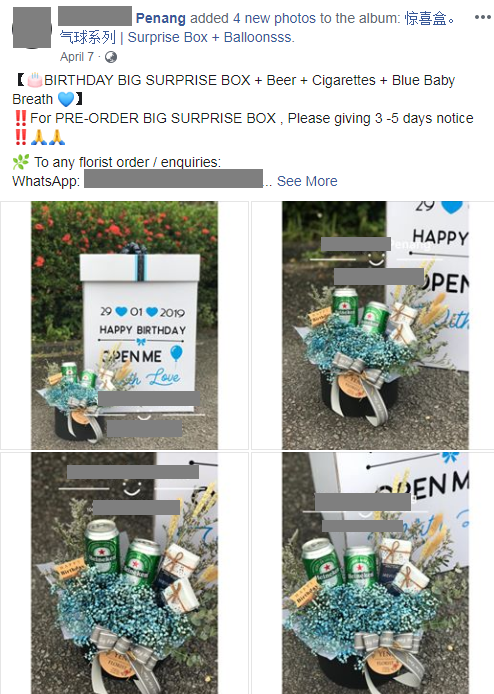 Here are their Facebook ads advertising cigarette flower bouquets for ladies..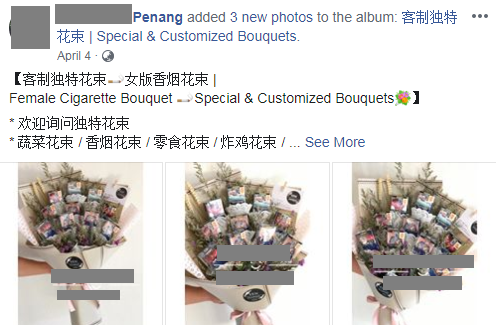 Health Warning:
Cigarettes Kills!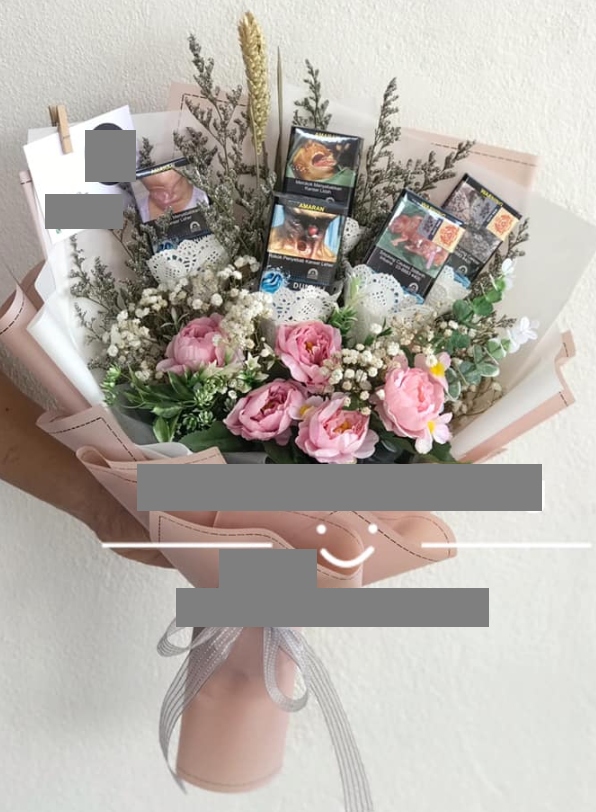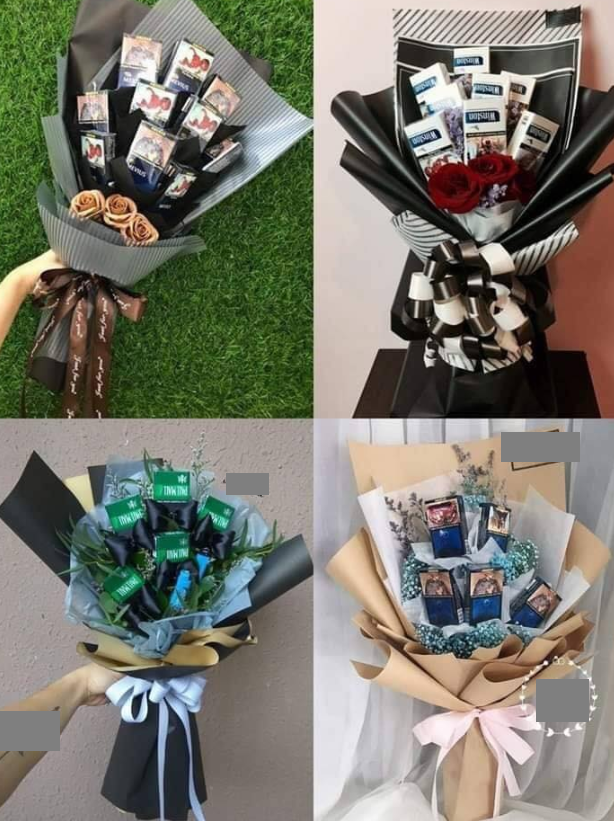 There are also many types of flower bouquets with your favourite alcoholic beverages too, bottle or can packagings!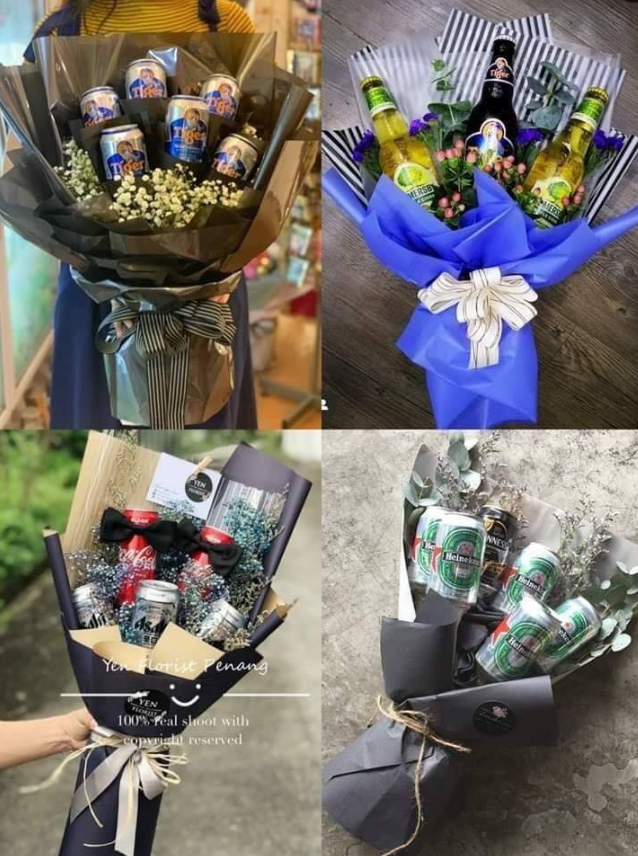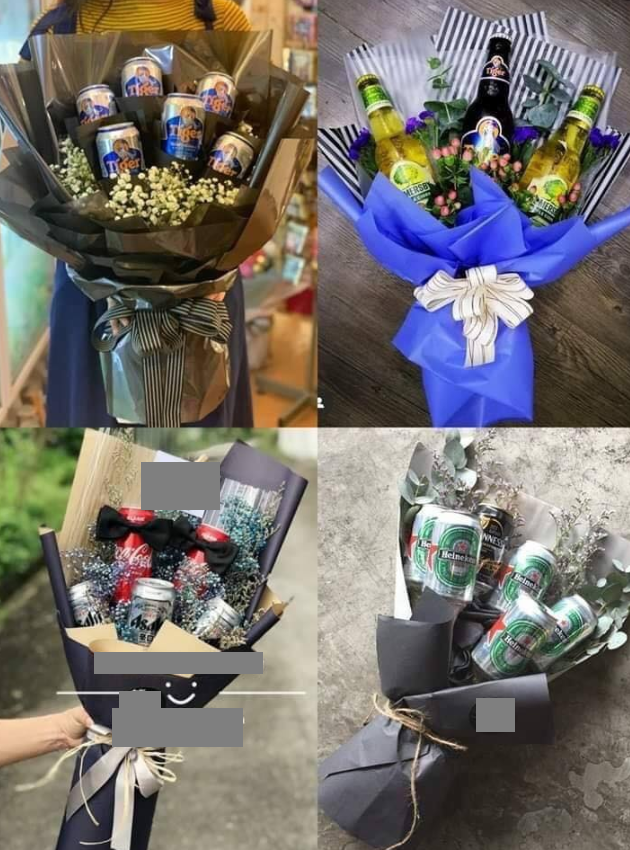 Can you accept these types of flower bouquets?

Who will you be giving them to anyway?