Private Vaults for Public Lease in Singapore?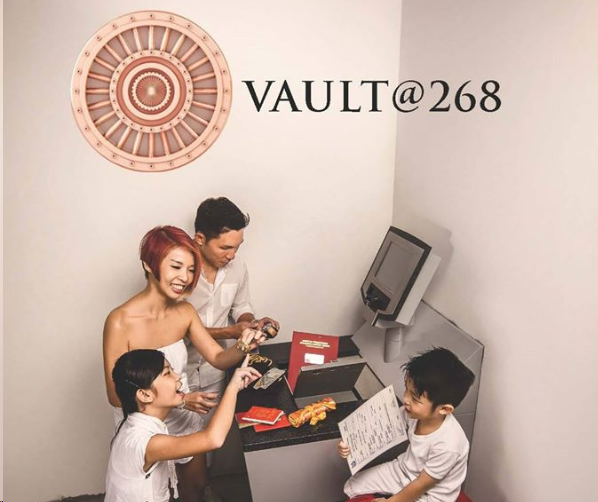 Do you know there are private vaults in Singapore for public lease?
Well, a private European vault comes to Singapore for the first time..

Vault@268 is a privately owned high-tech vault that uses robotics to dispense safety deposit boxes to its clients 24 hours per day, seven days a week, located right in the heart of Orchard Road, which is one of its kind in Singapore.
The vault has 2 sizes of box, which they offer their clients a rental rate of $888 or $1388 annually, and also premium boxes with golden number at S$3888~

The safety deposit boxes are housed within a vault with eight-inch-thick concrete walls and Grade VIII ECB•S certification supported by ESSA.
It uses 4 security features: a biometric scanner, radio frequency identification (RFID) card, a PIN and a key for personal access.
Unlike a bank's safety deposit vault, there is no wall of boxes – just a kiosk and dispenser in a secure room – and no attendant.

Automated systems are becoming increasingly popular in Europe.
Where some banks are getting out of the safety deposit box business altogether, Vault@268 is configuring the business to evolve with the needs of the customers more closely.
To find out more, call (+65) 67377268 or arrange a complimentary demonstration at 268 Orchard Road Basement 1 Singapore 238856, where Privacy Meets Protection™, or visit their website HERE.