ERP Is Back During Circuit Breaker Period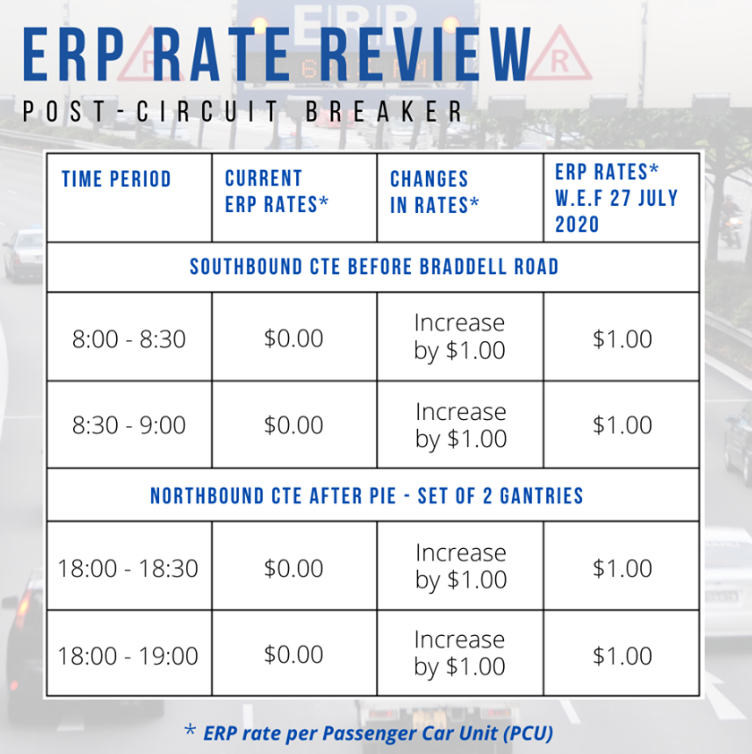 LTA – Land Tranport Authority in Singapore had just announced ERP is coming back from 27th of July 2020 onwards..

ERP – Electronic Road Pricing or 电子道路收费系统 is an electronic toll collection scheme adopted in Singapore to manage traffic by way of road pricing, and as a usage-based taxation mechanism to complement the purchase-based Certificate of Entitlement system.
According to the their official Facebook page, LTA informed they have been closely monitoring traffic speeds and congestion levels on our roads post-circuit breaker.

Traffic conditions has remained optimal on all arterial roads and most expressways so there will be no ERP charges at most gantries.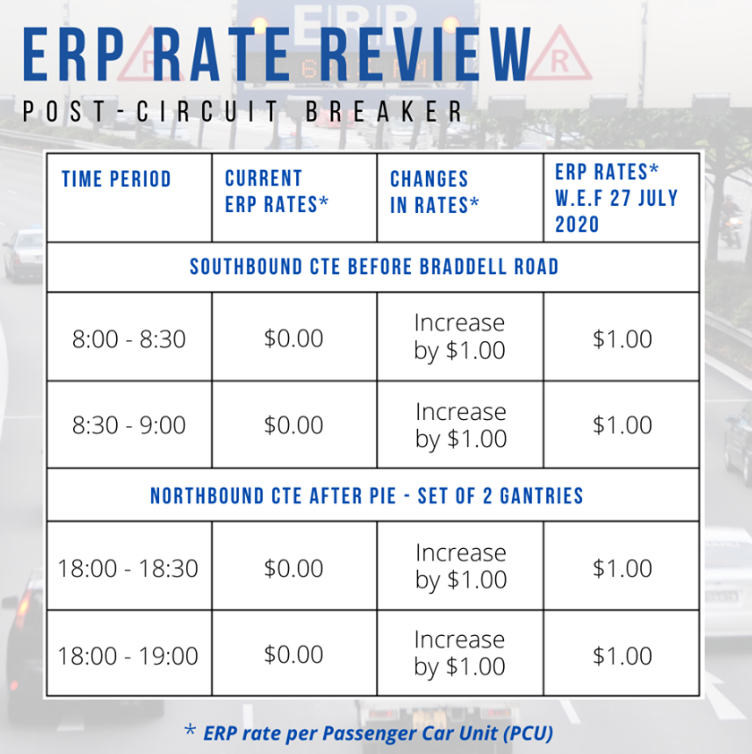 However, as more return to work and school, traffic volume has built up along the CTE (Central Expressway) in particular and there is some congestion along certain stretches during peak hours.

In order to manage this congestion, ERP charges of $1.00 will apply from Mon, 27 July 2020, at specific CTE gantries.
The next ERP rate review outcome will be announced in the fourth week of August 2020 and any changes will take effect from 31 August 2020.