Calling cruise lovers~!!
As Singapore is resuming cruise operations (*READ HERE)

Come and upgrade your staycation on 𝐐𝐮𝐚𝐧𝐭𝐮𝐦 𝐨𝐟 𝐭𝐡𝐞 𝐒𝐞𝐚𝐬 from 1st Dec 2020 till Mar 2021 for a 2-4 nights Ocean Getaway cruise from S$𝟑𝟒𝟗 𝐩𝐞𝐫 𝐩𝐞𝐫𝐬𝐨𝐧.
What's on now?
📌Kids Cruise Free*
📌50% Off Cruise Fare*
📌Up to $300 Instant Savings*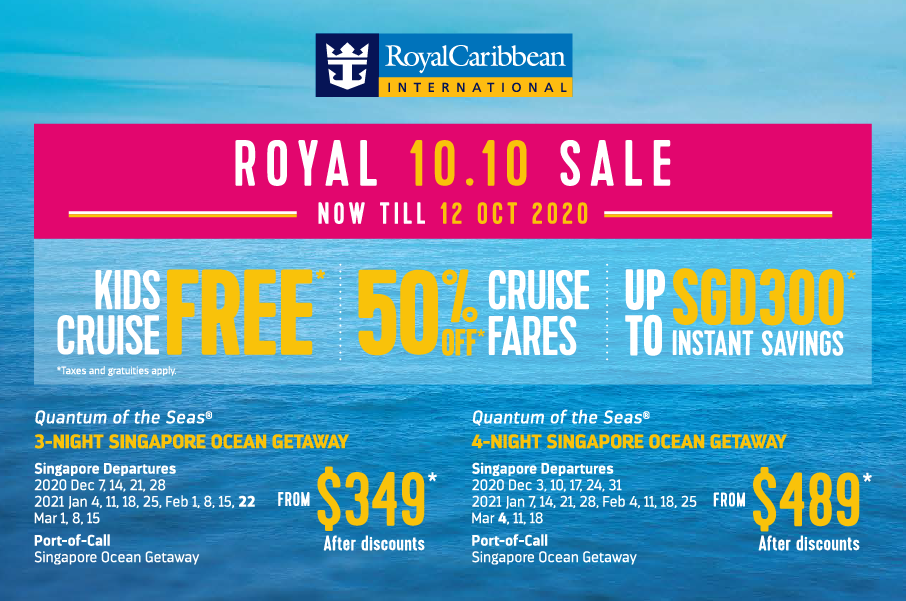 Worry about last minute cancellation?
𝐂𝐑𝐔𝐈𝐒𝐄 𝐖𝐈𝐓𝐇 𝐂𝐎𝐍𝐅𝐈𝐃𝐄𝐍𝐂𝐄* allows you to cancel at least 48 hours prior to sailing!
WhatsApp: 8127 2078 / 8127 3578
Email: info@cruiseconnexions.com.sg
Call: 6353 1838
*T&Cs apply.