Silent Disco Asia at Marina Bay Singapore Countdown 2020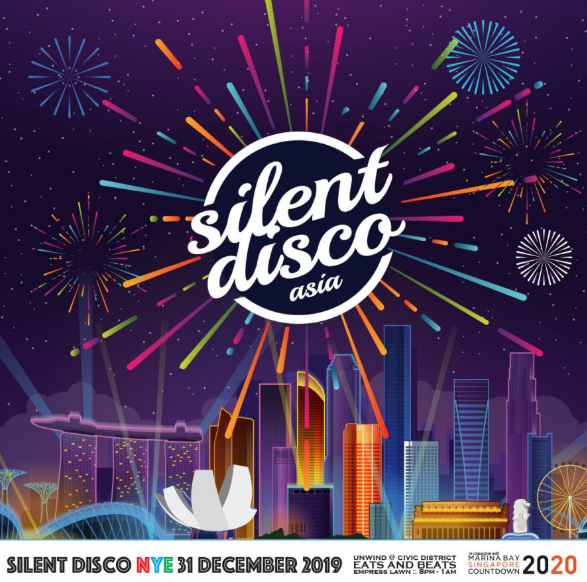 Be part of the official Marina Bay Singapore Countdown 2020 celebrations this year, featuring the trademark Silent Disco Asia party to Unwind @ Civic District: Eats & Beats at the Empress Lawn.
The event space boasts a great line of sight to the spectacular fireworks display that rings in the New Year in Singapore, and the Empress Lawn also comprises a variety of food vendors and a fully stocked bar so all F&B needs will be catered for.
Expect a super-fun evening of genre-bending music, dancing, singing (badly) and general merriment with 3 DJs playing simultaneously across 3 channels, broadcasting directly to your personal set of LED equipped headphones.
Capacity is strictly limited to 800, so grab your tickets today and dance your way into 2020 in style!!
Early Bird: $28.00
Standard: $35.00
Last Few: $40.00
Door: $50.00 (subject to availability)
To buy tickets, click HERE.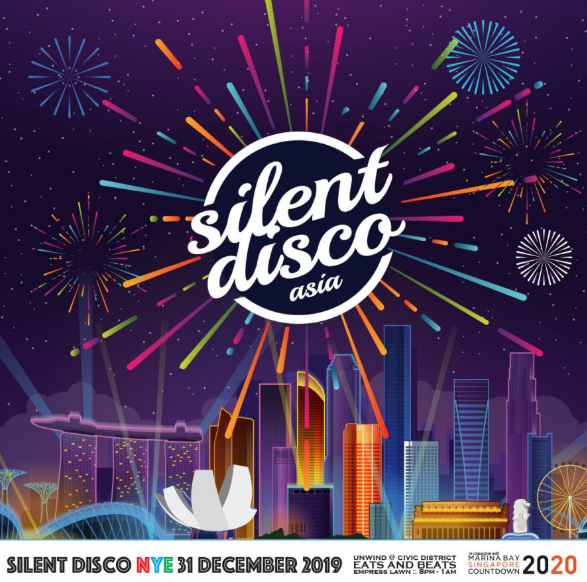 Event is open to customers who are over 18 years old ONLY
Please bring ID as this may be required to prove age
Right of admission is reserved
Event is subject to license
Tickets are transferable, but non-refundable
For more details, visit HERE.