During this Chinese Lunar New Year, local jewelry brand – SK Jewellery is introducing a new 999 Pure Gold Mahjong Set with a total of 156 mahjong tiles, made with certified 999 pure gold, and it even comes with tokens and dice, perfect for an auspicious game to welcome the new year!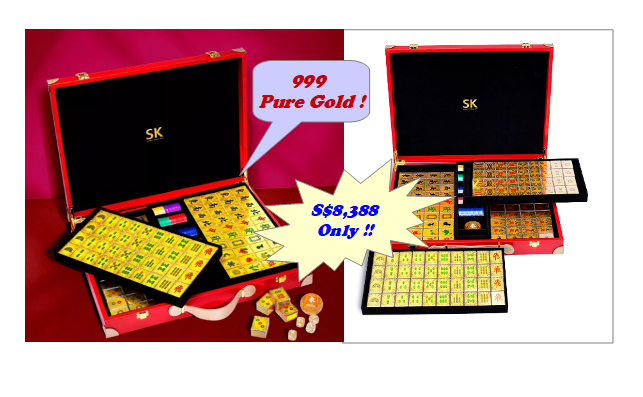 The dimensions of each gold tiles is reportedly 27mm(L) X 19mm(B) X 37mm (H), and weight of each gold tile to be 0.1 gram, with an impressive overall total gold weight of 15.6 gram.
The limited edition 999 Pure Gold Mahjong Set is not only a show-off to your usual mahjong kakis, but a good collector's item and an ideal investment for years to come.

The exclusive mahjong set is currently retailing at S$8,388 and in stock for a limited period now!
Find out more about the 999 Pure Gold
Limited Edition Mahjong Set HERE