Is GrabHitch a Cheap Taxi?
A member posted a complaint at our collaborated Facebook Group – Singapore GrabHitch Zone, raising his frustration about the abuse of GrabHitch service by passengers nowadays..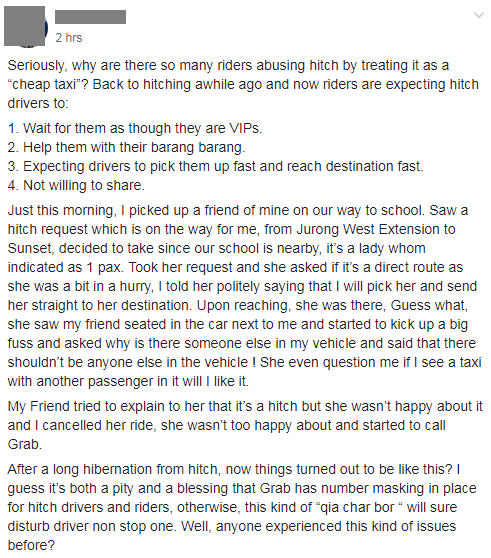 According to Singapore's GrabHitch website, this is how they explain how GrabHitch works:
"GrabHitch is a social carpooling platform powered by everyday, non-commercial drivers giving you a lift along the way to cover petrol costs."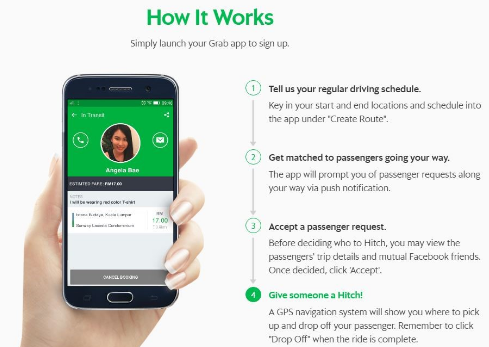 The original post as follow:

Seriously, why are there so many riders abusing hitch by treating it as a "cheap taxi"? Back to hitching awhile ago and now riders are expecting hitch drivers to:

1. Wait for them as though they are VIPs.
2. Help them with their barang barang. 
3. Expecting drivers to pick them up fast and reach destination fast. 
4. Not willing to share.

Just this morning, I picked up a friend of mine on our way to school. Saw a hitch request which is on the way for me, from Jurong West Extension to Sunset, decided to take since our school is nearby, it's a lady whom indicated as 1 pax. Took her request and she asked if it's a direct route as she was a bit in a hurry, I told her politely saying that I will pick her and send her straight to her destination. Upon reaching, she was there, Guess what, she saw my friend seated in the car next to me and started to kick up a big fuss and asked why is there someone else in my vehicle and said that there shouldn't be anyone else in the vehicle ! She even question me if I see a taxi with another passenger in it will I like it.

My Friend tried to explain to her that it's a hitch but she wasn't happy about it and I cancelled her ride, she wasn't too happy about and started to call Grab.

After a long hibernation from hitch, now things turned out to be like this? I guess it's both a pity and a blessing that Grab has number masking in place for hitch drivers and riders, otherwise, this kind of "qia char bor " will sure disturb driver non stop one. Well, anyone experienced this kind of issues before?
As usual, lots of comments came pouring in to advise the said GrabHitch driver..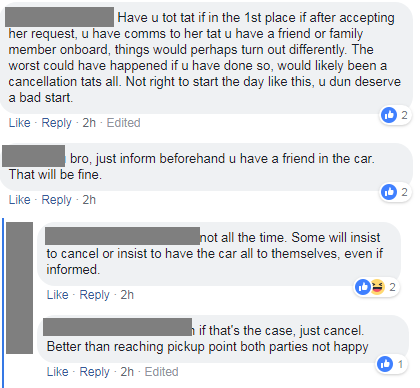 While others siding with the driver too..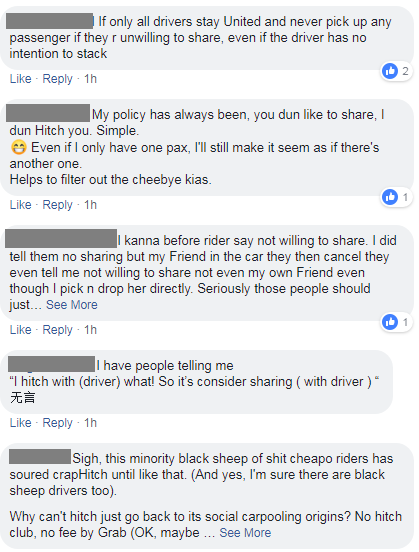 To be fair, other than this passenger case, GrabHitch have many drivers abusing the system too..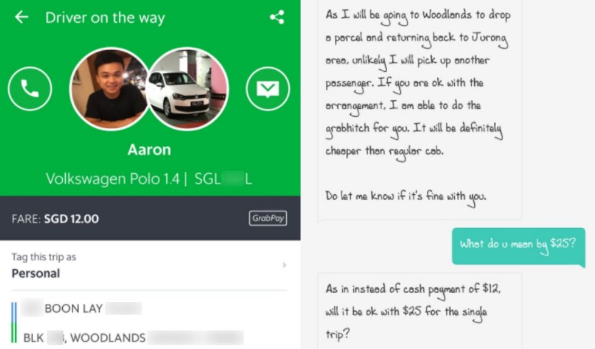 So have GrabHitch becomes a "cheap taxi" service for abusing by passengers (and even drivers) nowadays?
What can be done to improve and uphold the standard and concept of GrabHitch?

Note: This article is a collaboration with Singapore GrabHitch Zone (Facebook Group in Singapore), with expressed permission to publish. All identity of people who posted and commented are censored for privacy purposes.