S$2000 Rewards for Missing Cat!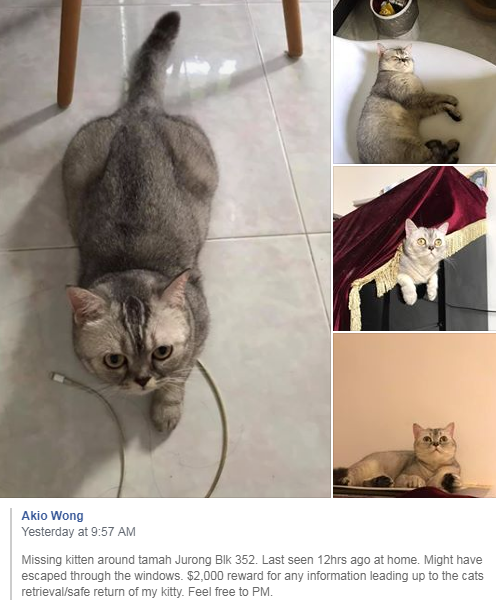 An anxious owner of a pet cat is seeking information of her missing kitten around Taman Jurong area, near Blk 352..

According to her original post, she believed the kitten had escaped from the window of her house unit.. She is also offering a reward of S$2000 for any information leading to the retrieval or safe return of her precious cat..

Here is her update hours ago (on 28th May 2019 at about 2.30pm):
"Search from 9am till 1am last night. No lead at all. Exhausted but not giving up, anyone around Kang Ching road (tamah Jurong) area, if you've seen a small kitty like her, pls don't hesitate to contact me at 90128442. I'm praying for her safety. "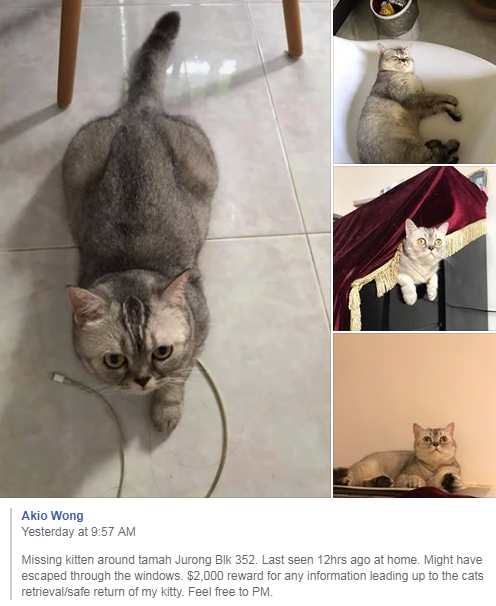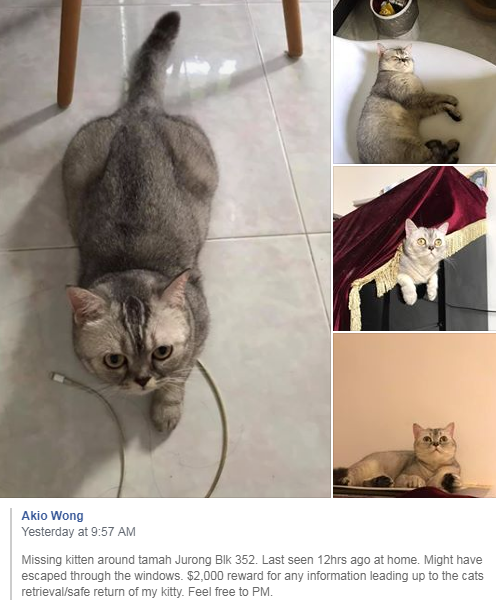 .
The original post's text here for easier reading:
Missing kitten around tamah Jurong Blk 352. Last seen 12hrs ago at home. Might have escaped through the windows. $2,000 reward for any information leading up to the cats retrieval/safe return of my kitty. Feel free to PM.
.
Anyone with any information can contact Akio Wong at 90128442.